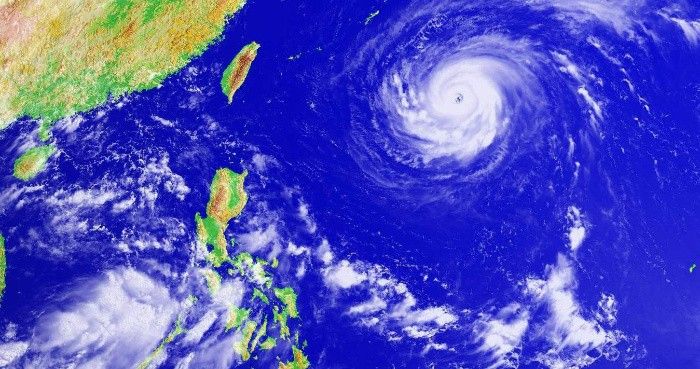 (Updated image) Typhoon Maria over the western Pacific as of Monday, July 9, 2018 as seen in this satellite rendering.
NII Japan
Super typhoon to enter Philippines on Monday
MANILA, Philippines — Heavy rains are expected in many parts of Luzon including Metro Manila this weekend due to the southwest monsoon, which will be enhanced by Typhoon Maria located east of Central Luzon, the Philippine Atmospheric, Geophysical and Astronomical Services Administration (PAGASA) warned yesterday.
As of yesterday, the US Joint Typhoon Warning Center has categorized Maria as a super typhoon.
Maria is forecast to enter the Philippine area of responsibility on Monday and will be given the local name Gardo.
PAGASA senior weather specialist Samuel Duran said Maria is expected to gain more strength as it hovers over the sea.
"We're not discounting the possibility that (Maria) will become a super typhoon," he said.
PAGASA considers a cyclone with maximum sustained winds of more than 220 kph as a super typhoon.
As of 3 p.m. yesterday, the center of Maria was spotted at 2,060 kilometers east of Central Luzon, packing winds of 185 kilometers per hour and gustiness of up to 225 kph. It was forecast to move north northwest at 15 kph.
Based on PAGASA's latest forecast, Maria is unlikely to hit any part of the country.