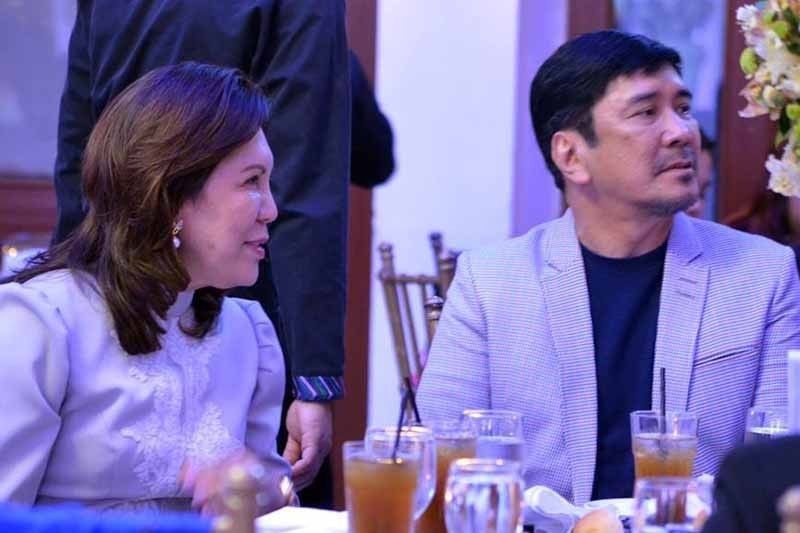 Broadcaster Ben Tulfo and Tourism Secretary Wanda Tulfo-Teo, his sister, have been named in a deal that the Commission on Audit.
Bitag Live, Facebook
Puyat explains what DOT will do with P60-M ad payment to Bitag once returned
MANILA, Philippines — Tourism Secretary Bernadette Romulo Puyat on Tuesday said that the Bitag Media Unlimited Inc. has not yet returned the payment it received after airing advertisements of the Department of Tourism.
"For the P60 milion, that was prior when I arrived in the DOT. As of today it has not yet been returned," Puyat said at the sidelines of the Makati Business Club annual meeting on Tuesday. She also reiterated this at the Kapihan sa Manila Bay forum on Wednesday.
Asked what her agency will do with the promised funds once returned, Puyat explained that she would turn over the returned money to the Commission on Audit.
"Again, that's up to the COA…. Right agency is the COA. It's really up to the COA and not the Department of Tourism," Puyat said in a chance interview with reporters.
Puyat cited COA as the proper agency and said that she would allow it and later on the Ombudsman, to handle the returned money.
She stressed that DOT's role is to merely promote tourism but they ended up partnering with COA for the projects since the contracts need to be reviewed.
"It only goes to the COA when I find some contracts in my mind questionable. But if COA tells me proceed then I will proceed," Puyat said.
Last May 7, resigned Tourism Secretary Wanda Tulfo-Teo's legal counsel and spokesperson, Ferdinand Topacio, announced that BMUI agreed to return the P60-million payment it received. BMUI, owned by Teo's brother, Ben Tulfo, is a block-timer of state-run Philippine Television Network Inc.
READ: Bitag to return P60M, Roberto Teo quits TIEZA amid DOT ads controversy
The COA late April released an audit report questioning PTNI's payment of P60 million to BMUI to air DOT ads on its show "Kilos Pronto."
After the controversy that transpired, Teo tendered her resignation as the tourism chief last May.
Teo and her brother earlier cleared their names saying they dealt with PTNI separately. The former secretary has said she had nothing to do with the ads ending up on a block-timer show hosted by her brothers.