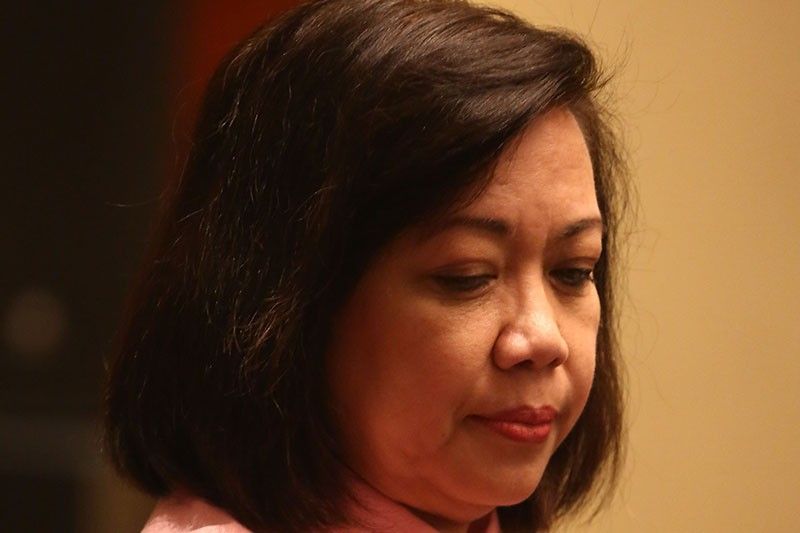 Tindig Pilipinas stressed that the high tribunal's rejection of Sereno's motion for reconsideration to overturn its decision on Solicitor General Jose Calida's petition for quo warranto confirmed the group's judgment that the SC is "a court of the petty."
The STAR/Miguel de Guzman
Affirmation of Sereno's ouster shows pettiness of Supreme Court — opposition group
MANILA, Philippines — A coalition of opposition groups and politicians slammed the decision of the Supreme Court to affirm its ruling to kick out Maria Lourdes Sereno as the country's top judge Tuesday.
Tindig Pilipinas stressed that the high tribunal's rejection of Sereno's motion for reconsideration to overturn its decision on Solicitor General Jose Calida's petition for quo warranto confirmed the group's judgment that the SC is "a court of the petty."
"With this decision, the Supreme Court has shown the people that it has no intention to uphold the Constitution if it does not suit their own needs to do so. It has failed to grasp the very core of their duty in a democracy: the need to protect the balance of powers by protecting the institutions and mechanisms that preserve that balance," it said.
The coalition maintained that the ouster of Sereno happened in a political context.
"The removal of a chief justice based on the mere petition of a solicitor general surrenders the integrity of the judiciary to the overreach of an increasingly brutish executive," it said.
President Rodrigo Duterte and his officials, in many occasions, have insisted that the chief executive had no hand in any effort to unseat his nemesis, Sereno. He, however, declared in one speech that the former chief magistrate should be "out of the Supreme Court."
READ: It's final: SC says Sereno no longer chief justice
Loss of faith in the SC
The latest decision of the Supreme Court would lead to the citizens losing their faith in the high tribunal, Tindig Pilipinas said as it questioned SC's capability to do what is right.
"If you had listened, what you would have heard is the cry of people for protection and not a partisan request for the benefit of any one person. If you had listened, you would have heard the cry of the people to give us a Supreme Court we could believe in," the coalition said.
It added: "With this decision, those of us who have kept faith with the Supreme Court can no longer do so."
Voting 8-6 last May 11, Sereno's appointment as the chief justice was declared null by her colleagues in the high court.