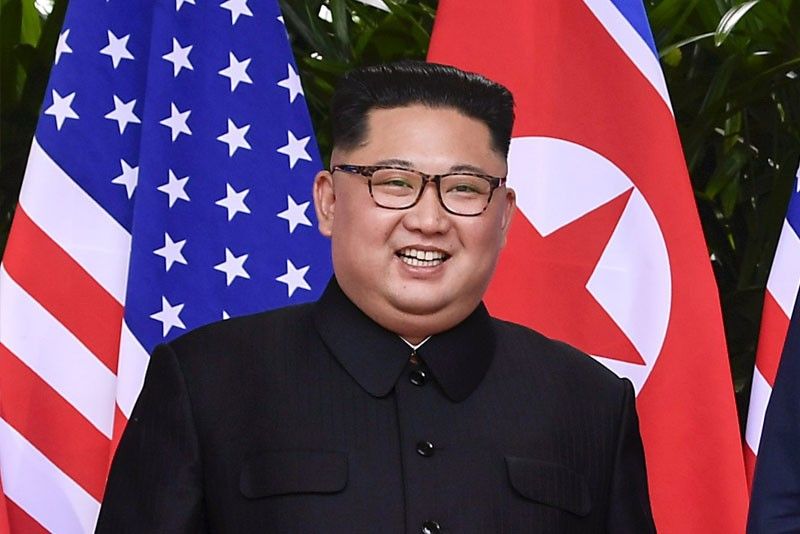 North Korea's Kim Jong-un heading to Washington
(Associated Press) - June 14, 2018 - 12:00am
PYONGYANG – North Korean leader Kim Jong-un has accepted US President Donald Trump's invitation to visit the United States, North Korea's state media has reported.
Both Trump and Kim have agreed to visit each other's country at an unspecified time.
Kim said it was "urgent" for North Korea and the US to halt "irritating and hostile military actions against each other," the agency added.
The invitations appear to be a trade of diplomatic pleasantries, and could also depend on progress in denuclearization that Kim promised to Trump during Tuesday's summit.
Pyongyang's Korean Central News Agency (KCNA) said yesterday that Kim invited Trump to visit Pyongyang "at a convenient time."
KCNA says the two leaders "gladly accepted each other's invitation," convinced that it would serve as "another important occasion for improved" relations between their countries.
In Manila, Foreign Affairs Secretary Alan Peter Cayetano and presidential spokesman Harry Roque welcomed the successful conclusion of the landmark summit between Trump and Kim. "We strongly commend all parties for their unremitting efforts and commitment that led to the realization of this historic meeting," Cayetano said Tuesday evening.
"While mindful of the many challenges that still lie ahead on the road to achieving lasting peace in the Korean Peninsula, the first ever face-to-face meeting between the leaders of the two countries underscores the importance and value of dialogue and diplomacy in seeking resolution to outstanding issues among all concerned parties," he said in a statement.
The Philippines, he said, hopes the development will provide impetus to efforts to denuclearize the Korean Peninsula and keep peace and stability in the region.
"This development, which has underscored in the strongest terms the value of diplomacy and peaceful dialogue, augurs well for the peace, security and stability in the region and the world," Roque said.
"History has indeed been written. At the same time, this is but the beginning of a process. The Philippines is ready and willing to lend its support toward bringing it to fruition," he said.
No sitting American and North Korean leaders have visited each other's countries since the end of the 1950-53 Korean War.
Meanwhile, in an exclusive interview with ABC News chief anchor George Stephanopoulos just hours after the historic negotiations with Kim, Trump said he could trust the brutal dictator.
"I do trust him, yeah," Trump said. "Maybe in a year you'll be interviewing and I'll say I made a mistake. It's possible. We're dealing at a high level, a lot of things can change, a lot of things are possible," the president added.
Stephanopoulos pressed the president on his previous criticism of North Korea's human rights abuses, including starving his people, running labor camps and assassinating members of his own family.
"George, I'm given what I'm given," Trump said. "This is what we have, this is where we are, and I can only tell you from my experience, and I've met him, I've spoken with him. I've met him. And this is, this has started early and it's been very intense," Trump said.
"I think that he really wants to do a great job for North Korea. I think he wants to de-nuke; without that, there's nothing to discuss. It was on the table from the beginning, and you see a total denuclearization of North Korea – so important," Trump added. – Alexis Romero, Pia Lee-Brago