Sotto: Death penalty easier to pass in Senate if focused only on high-level drug trafficking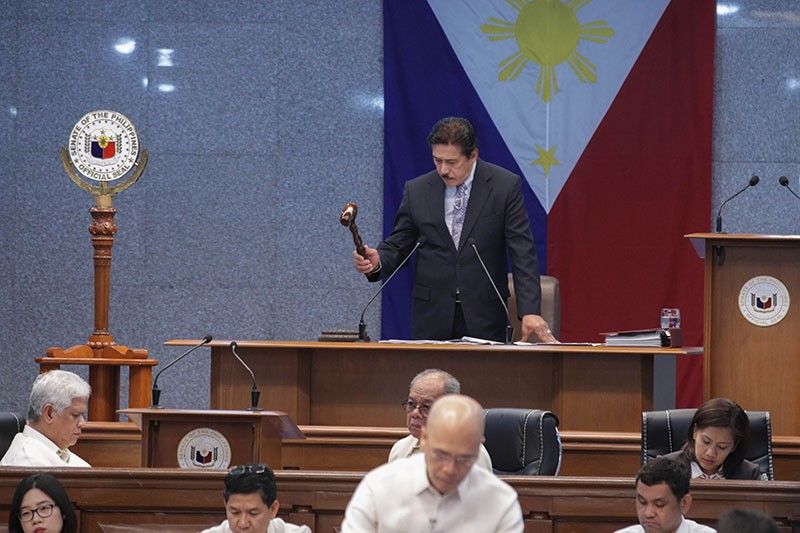 MANILA, Philippines — Senate President Vicente "Tito" Sotto III on Friday said that the proposed bill reinstating death penalty has better chances of hurdling the upper chamber only if it would be aimed at drug lords.
"Most of the members of the Senate, the way I discuss it with them, I sense the only way we can convince most of them or at least 13 of them would be [if the measure would be limited to] high-level drug trafficking only," Sotto said in an interview on ANC's "Headstart."
Sotto, who favors restoring capital punishment, reasoned that drug traffickers still operate despite being behind bars.
"They can do everything they want because they have money. There is no drug lord who is poor so they can avail of the best lawyers," he said.
The new Senate president added that he would allow debates for death penalty limited to high-level drug trafficking on the Senate floor.
"I have Sen. Manny Pacquiao, who is the principal author, to sponsor it. I'll probably help him in sponsoring it but only to that level," he said.
The controversial bill was not a priority of the Senate during the leadership of former Senate President Aquilino "Koko" Pimentel III.
Senate Minority Leader Franklin Drilon had earlier said that the controversial death penalty bill is "dead" in the upper chamber, citing there were at least 13 senators who would block the passage of such measure.
Last year, the House of Representatives approved on third and final reading the bill reimposing death penalty but only for drug-related offenses.