Gabriela solons seek probe into removal of comfort woman statue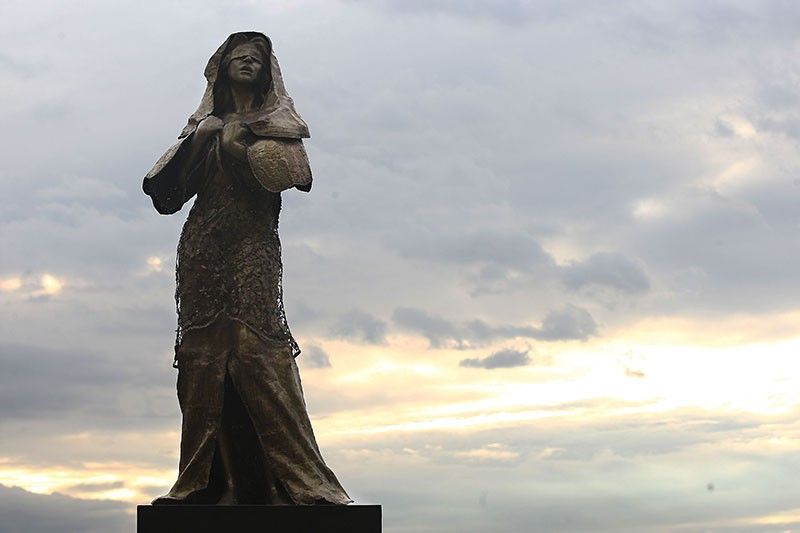 MANILA, Philippines — Lawmakers from Gabriela Women's Party on Thursday want the House of Representatives to look into the removal of the statue of a comfort woman along Roxas Boulevard in Manila Bay.
Reps. Emmi De Jesus and Arlene Brosas filed House Resolution 1859, directing the House committee on foreign affairs to conduct an inquiry, in aid of legislation, into the removal of the statue which was built to depict the Filipinas who were force to work as sex slaves for Japanese troops.
"The comfort women issue is a historical truth and an unresolved war crime about women in the Philippines, Korean, China and other countries who are forced to submit to sex slavery to Imperial Japanese Army before and during World War II," the resolution read.
READ: Comfort woman statue in Manila removed
In a press briefing Thursday, De Jesus stressed that the removal of comfort woman statue should be a national issue.
"This is a lesson from history: never again to another generation of comfort women. This is not trivial issue as it is an example of how we should give importance to our assertion as an independent nation," she said in a mix of English and Filipino.
The two-meter-high bronze statue, unveiled last December by the National Historical Commission of the Philippines, was removed late last month.
The statue was removed, along with other statues in Baywalk, to give way to a flood control project by the Department of Public Works and Highways.
President Rodrigo Duterte defended the move, saying the statue should not be placed on a government property so as not to insult the Japanese.
Around 1,000 Filipinos served as comfort women during the Japanese occupation.