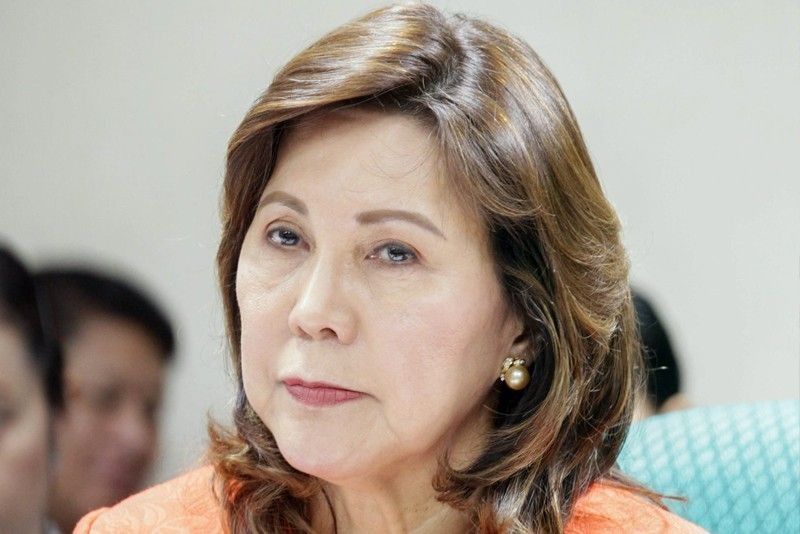 Tourism chief Wanda Corazon Teo said she does not have any role in the deal between the Philippine Television Network and her brother, Ben Tulfo's media outfit.
File
Tourism chief Teo: No hand in PTV-4 deal with brother's media outfit
MANILA, Philippines — Tourism Secretary Wanda Tulfo-Teo on Sunday said she had nothing to do with state-run People's Television Network, Inc.'s payment for DOT ads on brother Ben Tulfo's show.
Teo was referring to a supposed memorandum of agreement between PTNI and Tulfo's Bitag Media Unlimited, Inc. (BMUI) to air Department of Tourism advertisements on Kilos Pronto.
The program is co-hosted by Ben, his brother Erwin Tulfo and Alex Santos. According to Bitag's website, the show had the 5 p.m. to 6 p.m. timeslot in 2017 but moved to the 4:30 p.m.-5:30 p.m. slot in January 2018.
This deal was questioned by the Commission on Audit citing that the P60.01-million transaction lacks supporting documents.
READ: COA questions People's Television Network on ad payments to Ben Tulfo's media outfit
Teo: PTV-4 chose Ben's show
The Tourism secretary explained that the DOT's contract is only between the agency and PTNI, which she said was in accordance with the president's instruction to help the government station.
"Beyond that, I don't know if they gave the contract to my brother's media outfit," Teo said in Filipino in an interview on radio dzMM.
"They should ask PTV-4 because we have nothing to do with that. Because our contract was duly on PTV. Beyond that, PTV-4 should be held accountable because I did not tell them 'you give this, you give that," she added in a mix of Filipino and English.
Teo said PTV-4 was free to choose which show they wanted to air DOT advertisements on.
She emphasized that the DOT is merely helping PTNI when it remitted the money, which was then paid to Bitag Media Unlimited, Inc.
The DOT chief also said she has not discussed the issue with her brother yet.
Under the Code of Conduct and Ethical Standards for Public Officials and Employees, those in public service "shall not dispense or extend undue favors on account of their office to their relatives whether by consanguinity or affinity."
COA questions transactions
Last Friday, the COA released an audit report questioning PTNI's 2017 disbursement records showing three checks were issued to BMUI amounting to P60,009,560. The payment was allegedly made to carry DOT advertisements.
COA said PTNI, the network and the DOT entered into a Memorandum of Agreement for the latter's purchase of advertisement airtime with daily magazine news-type program Kilos Pronto.
BMUI and PTNI agreed that they will air a six-minute DOT advertisement segment and a three-minute DOT spot on Kilos Pronto.
Teo said it is normal for DOT to pay for advertisement placements. She said that the department has partnered with international television networks such as CNN and BBC to promote Philippines and entice tourists to visit the country.
"We're more focused on international promotion," Teo explained in Filipino, also saying that the Philippines has the lowest budget allocation for promotion.
PTNI has denied that its transaction lack supported documents. It said that the payments were supported by complete documents required by Commission on Audit Circular No. 2012-001 listing the requirements for common government transactions.
READ: P60M for DOT ads on Ben Tulfo's show above board, PTV says
The supporting documents cited by PTNI are as follow:
Contract between PTV and blocktimer Bitag Media Unlimited, Incorporated

Certificate of Performance

Duly approved Budget Utilization Request

and Statement detailing the deliverables
PTNI also said the reports on its alleged anomaly "attempt to undermine PTV's integrity, when in truth, the network, since the beginning of this administration, has been regularly operating and performing its mandate as the flagship television network of the Republic of the Philippines in delivering unbiased and quality information to the Filipino people."