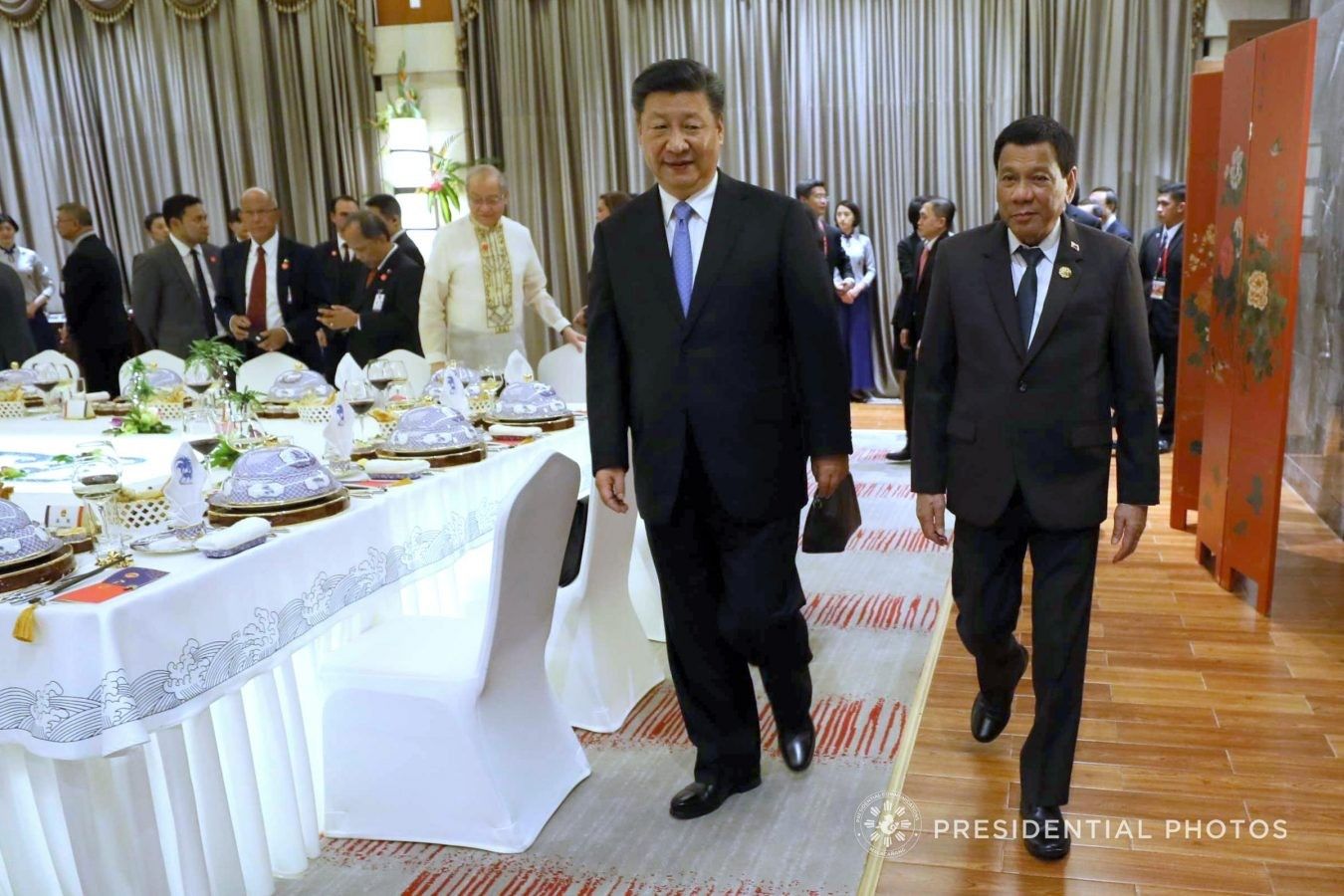 President Rodrigo Roa Duterte is accompanied by People's Republic of China President Xi Jinping prior to the start of the dinner hosted by the Chinese President at the Boao State Guesthouse on April 10, 2018.
Presidential Photo/Ace Morandante
Cayetano compares Duterte, Xi to a 'siga'
MANILA, Philippines — The relationship between President Rodrigo Duterte and Chinese President Xi Jinping can be compared to two tough guys respecting each other, according to Foreign Affairs Secretary Alan Peter Cayetano.
Cayetano, in an interview with South China Morning Post, said that both leaders are different people who want to find a solution to a common problem.
"In the streets of Philippines, we call the big guy a 'siga.' That big guy has some mutual respect for the big guy in the next street and somehow they get along," Cayetano said.
In a press briefing before leaving for China last week, Duterte expressed his fondness for his Chinese counterpart.
"I simply love Xi Jinping. He understands my problem and he's willing to help," Duterte said.
READ: Duterte: I love Xi Jinping
The Philippines' top diplomat noted that the government is looking forward to the Chinese leader's visit to the country later this year.
Malacañang earlier announced that Xi would be visiting the Philippines in November after the Asia Pacific Economic Cooperation Summit in Papua New Guinea.
"We have been inviting President Xi... the Chinese have communicated their acceptance subject to the convenient time and we are looking towards the end of the year," Cayetano said.
Duterte recently met with Xi on the sidelines of the 2018 Boao Forum for Asia in China's southern Hainan province.
The meeting between the two heads of state served as a follow up for the meeting between Cayetano and Chinese Foreign Minister Wang Yi last month. The two foreign ministers discussed the possible joint development project in the South China Sea between the Philippines and China.