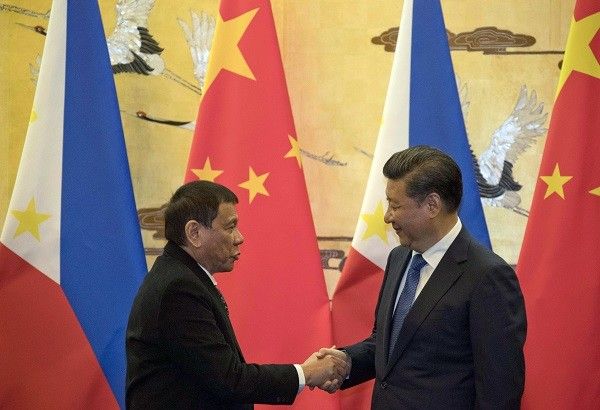 Philippine President Rodrigo Duterte, left, and Chinese President Xi Jinping shake hands after a signing ceremony in Beijing, China.
AP/Ng Han Guan, Pool, File
China to give Philippines additional P3.8-billion aid
HAINAN — China has promised to provide the Philippines 500 million renminbi or about P3.8 billion worth of additional assistance.
This was discussed during the bilateral meeting between President Duterte and Chinese President Xi Jinping yesterday here.
"There was also another 500 renminbi or P3.8 billion in further economic assistance to be given by China to the Philippines," presidential spokesman Harry Roque confirmed.
Roque said the South China Sea row and the joint oil exploration were also discussed during the meeting, which lasted for about an hour.
"There was an agreement to focus on stability and strengthening communications to avoid untoward incidents," he said.
"There was more or less mention that...offshore oil development must continue," he added.
The Philippines and China are also expected to sign a memorandum of understanding on the Belt and Road initiative, an infrastructure program led by China.