Philippines, China to sign agreement on hiring Filipino English teachers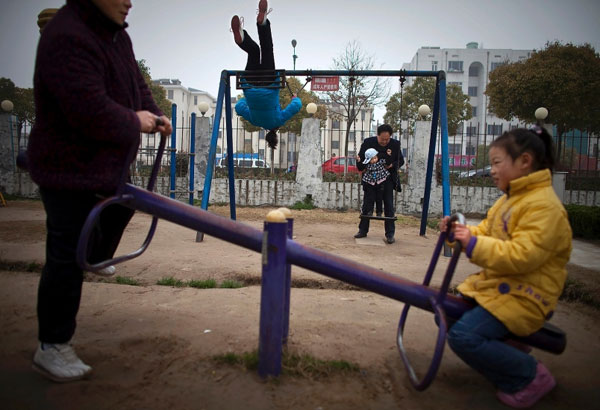 HAINAN - The Philippines and China are expected to sign an agreement that will send more Filipino English teachers to Beijing in a move seen to further warm ties between the two countries.
The hiring of more Filipino teachers for China is one of the bilateral agreements to be signed during the visit of President Rodrigo Duterte here.
The President is on his third visit to China for the Boao Forum for Asia, an international economic forum that serves as a dialogue platform for leaders in the Asia Pacific.
"There are some minor details still being ironed out, but if everything works, the agreement (is) to hire more Filipino English teachers for China," Philippine ambassador to China Chito Sta. Romana told reporters here Monday.
Sta. Romana explained that there are Filipino teachers here but they found the jobs on their own.
"There used to be a Chinese rule that excluded the Philippines as a legal source or as a source that they encouraged. They wanted to emphasize, you know, what they called native speakers but they have relaxed it now," the envoy said.
"We noticed that they were allowing certain countries that were not strictly speaking native speakers but rather were former colonies of native speaking countries and so...when they allowed that, it was very clear the Philippines was part of that, it could not be excluded," he added.
Sta. Romana said the improved ties between the Philippines and China also played a role in the readiness of Beijing to hire more Filipino teachers.
"Whereas before, in the period of contentious relations, you know, they did not discuss this or no, that's not possible. They became more open. So now they are more open, they are more accommodating and there's growing need in China to learn English," he said.
The Philippines and China are embroiled in the dispute over the South China Sea, where $5 trillion worth of goods passes through every year. Manila claims part of the sea within its exclusive economic zone and calls it the West Philippine Sea.
Duterte, who has been accused of being too cozy with China in exchange for assistance, has promised to discuss the issue with Chinese leaders within his term.