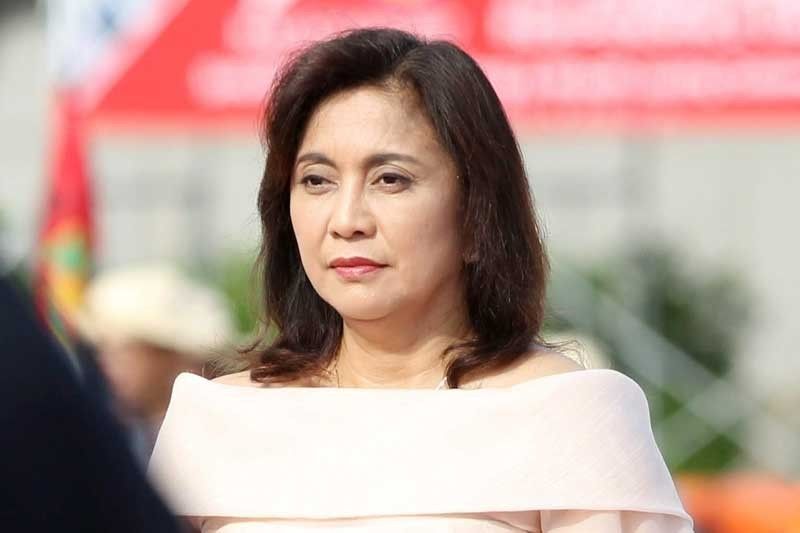 Robredo blames political dynasties for poverty in Philippines
Helen Flores
(The Philippine Star) - April 9, 2018 - 12:00am
MANILA, Philippines — Vice President Leni Robredo has blamed political dynasties for poverty in the Philippines.
In a speech at the London School of Economics and Political Science on Friday, Robredo cited a recent study by Ateneo School of Government dean Ronald Mendoza, which showed a link between the growth of "fat" dynasties and deeper poverty, particularly in poor provinces.
"I saw this myself in Camarines Sur, where I come from… Running for office there, as a representative of the third district in 2013, was extremely difficult for me, because I was up against a very well-entrenched political dynasty, who has been in office for a very long time," Robredo told LSE students, some of whom are Filipinos.
"Poverty was everywhere, road conditions were bad, public education was in poor shape, among many other things," she added.
Robredo visited the United Kingdom upon the invitation of DESTIN, the student society of LSE's Department of International Development.
Fat dynasties refer to those having more than two family members occupying positions in the same geo-political jurisdiction, according to Robredo.
"Mr. Ron Mendoza said based on his calculations, eliminating fat dynasties should strengthen political parties, which will free up to 25 percent of local government positions for emerging young leaders of tomorrow," she said.
Robredo said that 10 provinces with the highest dynastic share in the 2016 election consistently rank in the Top 20 poorest provinces since 2004. These are Maguindanao, Sulu and Lanao del Sur in the Autonomous Region in Muslim Mindanao; Batangas and Rizal in Calabarzon region; Pampanga, Bulacan and Nueva Ecija in Central Luzon; and Pangasinan and Ilocos Norte in Ilocos region.
Poverty incidence, she said, has gone down from 44.2 percent of the total population in the 1980s to 21.6 percent in 2015.
"But (the 21.6 percent) still translates to 21.9 million Filipinos who live below the poverty line. At this level, the rate by which the Philippines has reduced poverty is not nearly as fast as its neighbors," the Vice President said.
She said only Laos and Myanmar have poverty incidence levels higher than the Philippines, at 23.2 percent and 25.6 percent, respectively.
Robredo said various studies by the Asian Development Bank, Asian Institute of Management, Ateneo School of Government and University of the Philippines economists show how political dynasties thrive in the poorest and most underdeveloped regions in the Philippines, where human development and economic progress fail to take root.
During the 16th Congress, Robredo co-authored a bill that seeks to prohibit political dynasties in the country.
The Vice President added it is very important to have a prohibition on political dynasties before the country shifts to a federal system of government.