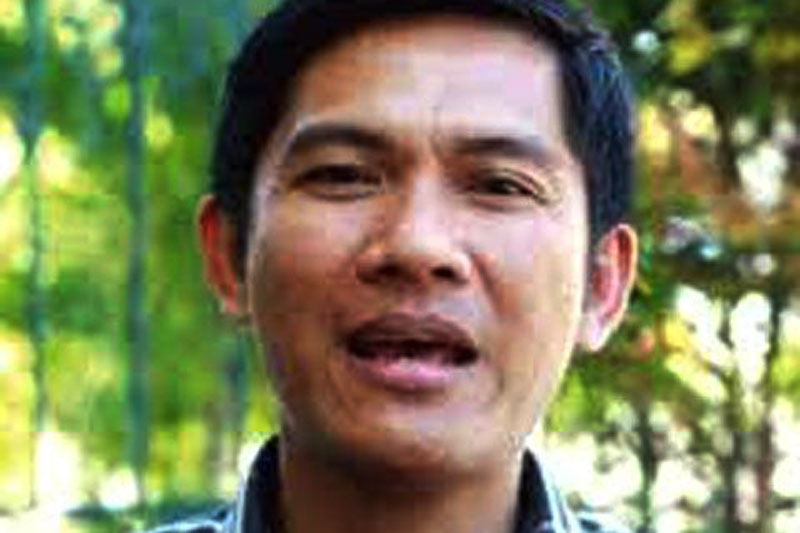 Filipino vies for Dubai's Global Teacher award
Janvic Mateo
(The Philippine Star) - March 17, 2018 - 12:00am
MANILA, Philippines — A public school teacher serving in an indigenous community in Iloilo is vying for the coveted Global Teacher Prize, an award conferred by a Dubai-based foundation in recognition of exceptional teachers worldwide.
Jesus Insilada – an English and creative writing teacher at Caninguan National High School in Lambunao, Iloilo – is the only Asian to be in the shortlist of finalists for the award, which carries a prize of $1 million from Dubai's Varkey Foundation.
He is currently in the United Arab Emirates for the Global Education and Skills Forum, where the winner will be announced on March 18.
Insilada was among the 10 teachers selected from over 30,000 nominations and applications from 173 countries around the world.
Other finalists include Nurten Akku (Turkey), Marjorie Brown (South Africa), Luis Miguel Bermudez Gutierrez (Colombia), Glenn Lee (United States), Diego Mahfouz Faria Lima (Brazil), Koen Timmers (Belgium), Eddie Woo (Australia), Andria Zafirakou (United Kingdom) and Barbara Anna Zielonka (Norway).
In a press conference organized by the Department of Education (DepEd) last week, Insilada said he wants to put up a museum to showcase their culture if he wins the award.
He also wants to support local performers and provide training for teachers.
A member of indigenous people's Panay Bukidnon community, Insilada was chosen for his advocacy work to promote education to indigenous communities.
He teaches in a school that caters mostly to members of his community, using a culture-based approach to education that teaches traditional dances, songs, epics, local games and crafts to the students.
"Through his advocacy work he has promoted education to indigenous communities, encouraging greater participation and far higher rates of enrolment in higher education. He is also active in promoting the rights and welfare of indigenous peoples," read his profile at the Global Teacher Prize website.
Education Secretary Leonor Briones lauded Insilada and other teachers who have gained international recognition for their work.
"Dr. Insilada, the only Filipino among the top 10 finalists of the Global Teacher Prize award – a member of an IP community, a PhD (doctor of philosophy) holder, writer and teacher-awardee – also has his fair share of struggles in life, but that did not stop him to strive for his dreams. And now he's making a difference in the lives of his students," she said.
"Nowadays, Filipino teachers are becoming much more important and are now being recognized not only in Asia, but all over the world," she added.
Briones is set to go to Dubai to join other education ministers in mentoring finalists on various topics, including information and communications technology.
The Global Teacher Prize is awarded by the Varkey Foundation under the patronage of United Arab Emirates Vice President and Prime Minister Sheikh Mohammed bin Rashid Al Maktoum.
It serves to underscore the importance of educators and acknowledge the impact of the very best teachers not only on their students but on the communities around them.