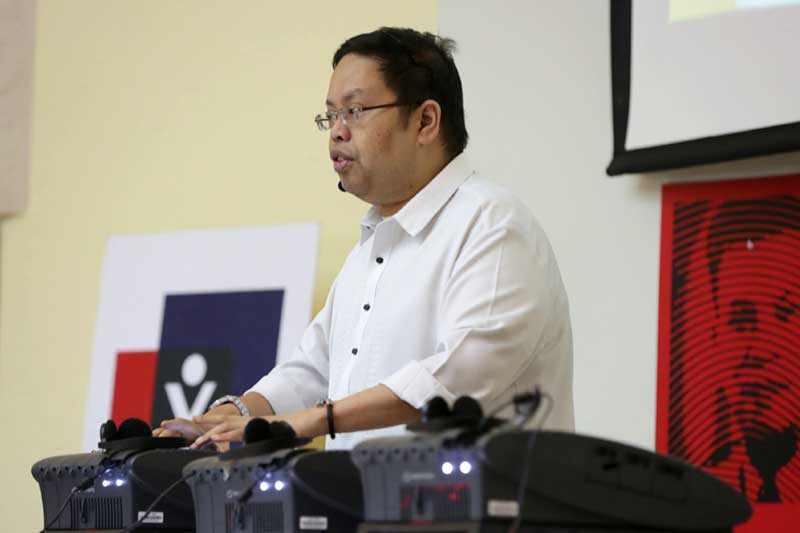 "There are many good reasons to push through with the two polls, especially for SK," Comelec spokesman James Jimenez said yesterday. Miguel De Guzman
Comelec: Barangay polls to test anti-dynasty law
MANILA, Philippines — For the Commission on Elections (Comelec), holding the barangay and Sangguniang Kabataan (SK) polls in May can put to test the law regulating political dynasties in the country.
"There are many good reasons to push through with the two polls, especially for SK," Comelec spokesman James Jimenez said yesterday.
"For the SK elections specifically, it would be a landmark achievement for the SK Reform Act's pioneering anti-dynasty provision to be enforced for the first time," he said in an interview.
Jimenez noted since the law was passed in 2015, this would be the first time that the country will have barangay and SK polls because the elections scheduled in 2016 and 2017 were postponed.
He added that having the elections in May is "particularly timely, in view of the emerging consensus in the consultative committee on Charter change" and the issue of dynasties could be touched upon in the proposed Constitution.
"Seeing the SK anti-dynasty provision in action might conceivably provide a viable model for future measures aimed at addressing the question of political dynasties," he said.
Under Republic Act 10742 or the SK Reform Act, SK bets "must not be related within the second civil degree of consanguinity or affinity to any incumbent elected national official or to any incumbent elected regional, provincial, city, municipal or barangay official in the locality where he or she seeks to be elected."
The law provides that the first degree of relationship refers to one's parent and child while the second degree of consanguinity (relationships by blood) or affinity (relationships by marriage) refers to the grandparent, grandchild or sibling.
Before the shelved 2016 barangay and SK polls, the Comelec was planning to include in the certificates of candidacy that prospective bets in the coming polls are required to sign a declaration whether or not they are related to any incumbent leader within the first and second degrees of consanguinity and affinity.
"The SK Reform Law is revolutionary because it contains the first anti-dynasty provision ever enacted after the ratification of the 1987 Constitution," Jimenez said. – Delon Porcalla