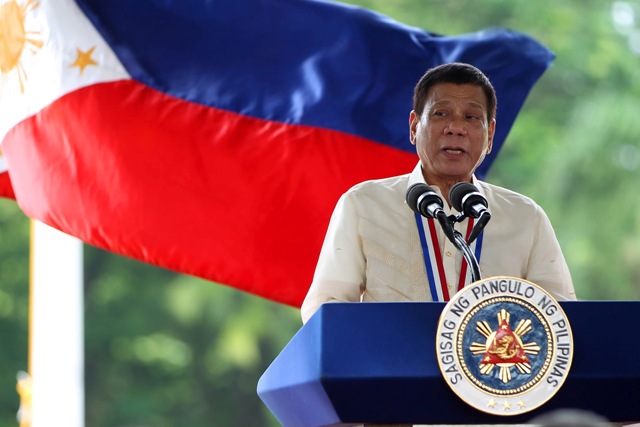 "The people power revolution has become the enduring symbol of our determination to fight for what is right and –during our country's most critical and trying times – to defend and uphold our cherished democratic values," the President said in a statement yesterday. Philstar.com/File Photo
Defend rights and freedom – Duterte
DAVAO CITY, Philippines — As the nation marks the 32nd anniversary of its ouster of a dictator, President Duterte is urging Filipinos to always be ready to defend and safeguard their rights and freedom.
"The people power revolution has become the enduring symbol of our determination to fight for what is right and –during our country's most critical and trying times – to defend and uphold our cherished democratic values," the President said in a statement yesterday.
"Let us further enrich our democracy by empowering our citizenry, defending their rights and strengthening the institutions that safeguard their freedoms," he said.
Protest actions by students and workers marked the run-up to today's celebration of the 1986 EDSA people power that ousted the Marcos regime and catapulted Cory Aquino to power.
Today's festivities also came amid the release of an Amnesty International (AI) report tagging the Duterte administration as one of worst violators of human rights in the world.
Critics of President Duterte said his administration is degenerating into a fascist regime, with its alleged systematic harassment of political foes and muzzling of the press.
The killing of thousands in the Duterte administration's war on drugs has sparked outrage in the country and raised concerns in the international community.
Just like last year, the President is skipping this year's commemoration as he has chosen to stay in his home province for the weekend.
"More than three decades ago, we have shown the world how a people's courage and resolve can alter the course of our nation's history," Duterte said.
Presidential legal counsel Salvador Panelo, meanwhile, disputed AI's negative report on Duterte's human rights record.
"It has been the adamant stance of the President to protect the lives of innocent people from the dangerous effects of illegal drugs," Panelo said.
"Hence, as a result of the government's anti-drugs campaign, millions of drug pushers and users have voluntarily surrendered to police authorities," he added. – With Christina Mendez