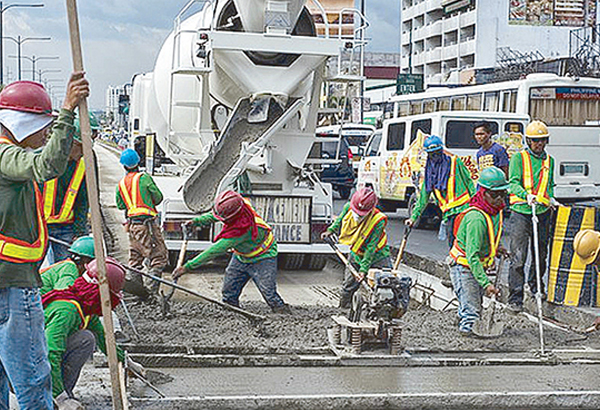 Sen. Paolo Benigno "Bam" Aquino said that the government should consider the nation's first before friendly relations with other nations, after it emerged that Manila would secure Chinese loans which charged interest rates of between two to three percent. File
Bam Aquino: Chinese loans with high interest will burden Filipinos
MANILA, Philippines — Sen. Paolo Benigno "Bam" Aquino said on Thursday that the Philippine government should not sacrifice the welfare of the nation at the altar of "friendship" with China, after it emerged that Chinese loans to Manila were loaded with high interest rates.
According to Aquino, he will file a resolution urging the Congressional Oversight Committee on the Official Development Assistance to conduct a hearing on government dealings with China and other countries to ensure transparency and guarantee the best deal for the country.
"The government owes it to the people to secure the best agreement, and not pursue a 'friendly deal' that will later burden the Filipino people," Aquino said.
Aquino's pronouncement came after Socioeconomic Planning Secretary Ernesto Pernia admitted that the Philippine government would secure Chinese loans for its infrastructure projects despite being charged with an interest rate of between two to three percent.
Pernia said that Japan meanwhile charged between 0.25 to 0.75 percent for its interest rate.
Aquino clarified that it was not about choosing between China and Japan but about getting the best option for Filipinos. The opposition lawmaker reminded the government that it would be Filipinos who would bear the brunt of these loans through taxes.
"The government should not sacrifice the welfare of the nation for the sake of 'friendship,'" Aquino said.
The Philippines under President Rodrigo Duterte has forged closer relationship with China, with which it has simmering territorial disputes in the West Philippine Sea.
The disputes in the seas through which $5 trillion worth of trade annually passed led to frosty relations under Duterte's predecessor, former President Benigno Aquino III.
A standoff at the Scarborough Shoal just off the western seaboard of Luzon led Aquino's government to bring China to a United Nations-backed tribunal to clarify their respective claims to the region.
According to Aquino, the government should consider what China is asking for in exchange for friendly relations considering the interest rates it charges.
"This is what the government should consider," he said.
"We have resolved to file a resolution to ensure transparency in all government dealings with China or any other country and ensure that our people are getting the best deal," he said.
According to Pernia, the Philippines could not source all its loans from Japan as it also had to give financial support to other countries.
Even if China charges higher interest rates than Japan, these are still better than commercial loans, according to the socioeconomic secretary.
He also said that Japan was slower to process projects despite the good relationship between Manila and Tokyo.