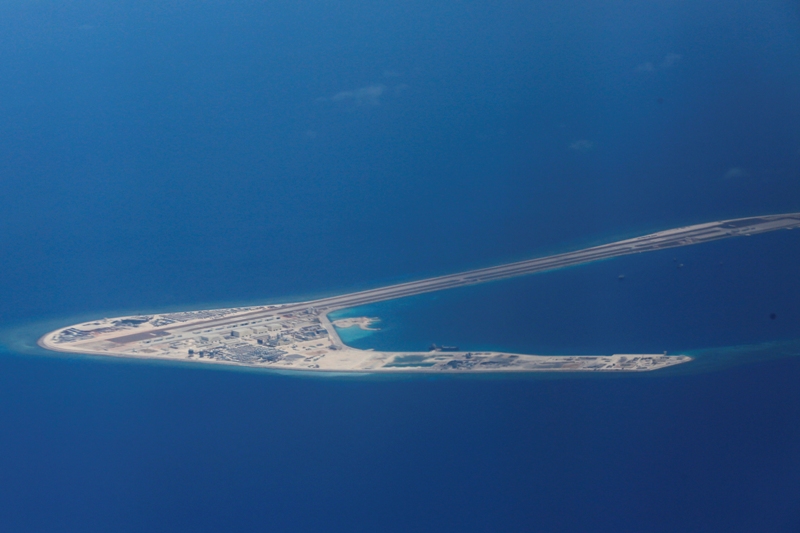 Last week, maritime law expert Jay Batongbacal said the Philippines is "trading away too much, too early and too soon" in dealing with China, which had built structures in disputed areas in the South China Sea and on reefs in the West Philippine Sea. Francis Malasig/Pool Photo via AP
Palace: Philippines not giving China 'too much, too soon'
Alexis Romero
(The Philippine Star) - February 20, 2018 - 12:00am
MANILA, Philippines — The Duterte administration did not give too much too soon in its relationship with China, Malacañang said yesterday, as it claimed that its friendship with Beijing has produced "tangible benefits" for Filipinos.
Last week, maritime law expert Jay Batongbacal said the Philippines is "trading away too much, too early and too soon" in dealing with China, which had built structures in disputed areas in the South China Sea and on reefs in the West Philippine Sea.
Batongbacal, who first reported Beijing's naming five underwater features in the Philippine Rise, said China is "gaining too much" from the Philippines' softness on the issue.
He said the government has allowed Chinese ships to fish in the West Philippine Sea.
But presidential spokesman Harry Roque disputed Batongbacal's statement, saying the Philippines has been promoting national interest while seeking warmer ties with China.
"The Duterte administration has certainly not given up too much too early too soon in its relation with China, nor has China gained more than us," Roque said in a press briefing.
"On the contrary, we have upheld our national interest and produced tangible benefits for our people in pursuing friendly and mutually-beneficial ties with China," he added.
Roque said Filipinos can again fish at the Panatag (Scarborough) Shoal, a fishing ground off Zambales occupied by Chinese ships in 2012. He said the friendly relationship between Manila and Beijing has brought peace in the region and has increased the number of Chinese tourists and investments in the country.
"We have said on numerous occasions that we will continue to defend our sovereignty and sovereign rights when we discuss our territorial and maritime disputes with China while maximizing the benefits of our people by promoting economic and other relations with China in which there are no contentious issues between us," the spokesman said.
In 2013, Manila filed a case before an arbitral court based in The Hague contesting Beijing's massive maritime claims. Three years later, the Permanent Court of Arbitration invalidated China's claims and reaffirmed the Philippines' maritime entitlements.
Related video: