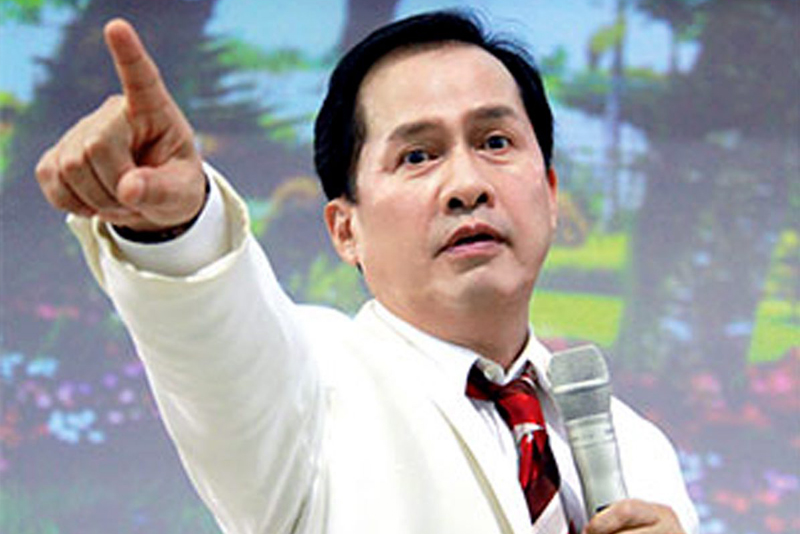 A US District Court complaint accused Felina Salinas of bulk cash smuggling, a crime punishable by up to five years in prison and forfeiture of the cash and property. Philstar.com/File Photo
Quiboloy's business manager charged with cash smuggling
(The Philippine Star) - February 18, 2018 - 12:00am
HONOLULU – A business manager of religious leader Apollo Quiboloy lied about the amount of cash she had when inspectors found $335,000 in her carry-on bag, prosecutors said.
A US District Court complaint accused Felina Salinas of bulk cash smuggling, a crime punishable by up to five years in prison and forfeiture of the cash and property.
Hawaii News Now reported that Salinas is the business manager of Quiboloy's Kingdom of Jesus Christ's Waipahu location.
Quiboloy was also on the plane and was detained. The religious leader took a commercial flight to the Philippines after the jet was impounded.
Salinas was released on $25,000 bond after a court appearance Wednesday. She said her attorney is flying to Hawaii.
US Department of Homeland Security officials said she handed officers inspecting the jet a currency report form that declared she was carrying $40,000 and P1,000.
When the officers opened Salinas' carry-on bag, they found $335,000 and $9,000 in Australian dollars wrapped in socks, prosecutors said.
Federal law requires travelers to declare currency over $10,000.
Quiboloy's spokesman Israelito Torreon, meanwhile, clarified that the pastor was never arrested and that he never violated any law in the US.
Torreon said the fact that Quiboloy had already returned to the country proves that he did not commit any crime in the US.
Quiboloy is set to hold a "Thanksgiving Worship Progam" at the Ynares Center in Antipolo City this afternoon.
Torreon said Quiboloy wants his followers to know that he is OK and that there is no reason for them to worry or panic.
The pastor claims to have six million followers. –AP