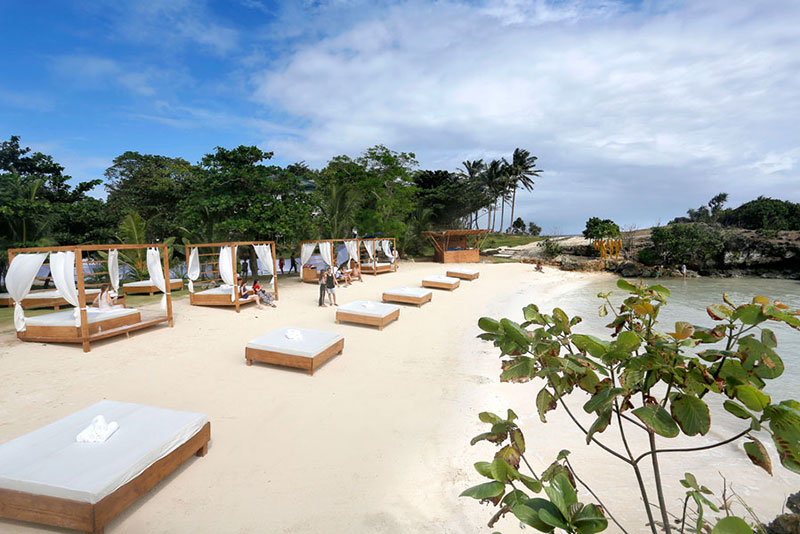 The meeting wil be led by officials of the Department of Environment and Natural Resources and attended by representatives from the departments of tourism, interior and local government, and justice, according to Jonas Leones, DENR undersecretary for policy, planning and international affairs. Philstar.com/File Photo
Inter-agency meet set on Boracay
MANILA, Philippines — An inter-agency meeting aimed at addressing the environmental problems being faced by the world-famous Boracay Island will be conducted next week.
The meeting wil be led by officials of the Department of Environment and Natural Resources and attended by representatives from the departments of tourism, interior and local government, and justice, according to Jonas Leones, DENR undersecretary for policy, planning and international affairs.
"We need to discuss details on how to address the problems confronting Boracay Island. It is important that all the said agencies participate in the meeting so that our actions and plans are well-coordinated. Time is running out," Leones said.
He said they want to strictly enforce environmental laws and clean up Boracay within six months as ordered by President Duterte.
The DENR has identified 300 establishments in Boracay that are violating environmental laws. Of the figure, 51 have been served notice of violations.
Erring establishments were given two months to either connect to the sewage treatment plant of the Boracay Island Water Company or install their own water treatment facilities.
"These companies may face closure, be imposed sanctions or continue operations depending on how they respond to the notice of violations issued to them. If they are able to rectify their violations, maybe they can continue operations. It depends on what will be their response or actions," Leones, spokesman for DENR Secretary Roy Cimatu, said.
He said the justice department is involved in the meeting as the DENR need legal guidance, particularly when filing cases against the violators.
Around 50 to 60 percent of establishments in Boracay comply with Republic Act No. 9275 or the Clean Water Act of 2004.
The rest have been found to be dumping their wastewater directly into the sea as they have no sewage treatment facilities.
Waste management system in Siargao
Meanwhile, tourism officials in the Caraga Region are pushing for a better solid waste management system in Siargao to prevent it from becoming another Boracay.
Ma. Ana Nuguid, Caraga tourism chief, told The STAR they would hold a solid waste management summit next month.
"We initiated the solid waste management for Siargao because we have two dumps there and we don't want to become like Boracay," Nuguid said, referring to environmental issues plaguing the popular tourist destination in Malay, Aklan.
The average yearly waste generation per municipality in Caraga is about 2,222 tons based on initial data collected from four towns.
The figure translates to almost 20,000 tons of waste per year for the whole island.
On a per capita basis, waste generation ranges from 0.30-0.65 kilograms per day. This number is expected to go up as population and tourist arrivals increase. – With Catherine Talavera
Related video: