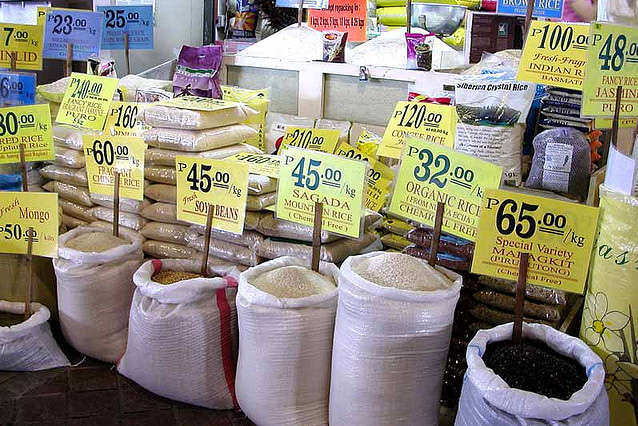 NFA administrator Jason Aquino yesterday slammed those who implied that the agency is working with cartels to manipulate current supply and prices of Filipinos' main staple. Philstar.com/File Photo
NFA: No connivance with rice cartels
MANILA, Philippines — The National Food Authority (NFA) has dismissed allegations that it is conspiring with alleged syndicates and rice cartels that caused the shortage of cheaper rice in the market.
NFA administrator Jason Aquino yesterday slammed those who implied that the agency is working with cartels to manipulate current supply and prices of Filipinos' main staple.
"If there was any intent to profit from the situation, we would not have wracked our brains trying to come up with the most prudent way to distribute the stocks and stretch its availability to the farthest it could be spread so that we could meet our commitments with relief agencies and try our best to stabilize rice supply and prices in the market," Aquino said.
He lamented that some individuals or groups tend to find fault rather than help in finding solutions to the problem of low government food security stocks.
Lawmakers, industry groups and other government agencies have been criticizing the NFA over its depleting buffer stock inventory and push for rice importation.
"This is not a question of whether we have sufficient rice or not, because indeed we have so much. But this is a question of affordability, a function that the NFA is mandated to do, along with making the staple available, accessible and safe, as food security arm of government," Aquino said.
He said the agency anticipated a possible rice shortage as early as last quarter of 2017, thus the request for the immediate replenishment of stocks via importation.
"The depletion of NFA stocks was not sudden and I find it rather malicious and irresponsible to accuse or insinuate any collusion between NFA personnel and private traders to manipulate the rice market and make a killing from the resulting increase in commercial rice prices," Aquino said.
The NFA chief said the timing of NFA's proposed rice importation was calculated to make it most advantageous to the government.
He said if negotiations were done between November and December 2017, the NFA would have saved more since the average world market price for rice at the time was only $368 per metric ton compared to the current $420 per MT.
"Rice arrivals would have been completed in February or before the summer harvest starts in March. And best of all, we would not have withdrawn the low-priced NFA rice from the markets as there would be an assurance of replenishment in due time," Aquino said.
While the interagency NFA Council has approved the importation of 250,000 MT, the move is late as arrival is expected in June.
"The NFA's buffer stock is on the road to depletion and that means our poor countrymen will not be able to enjoy the availability and affordability of the NFA rice in the next few months," Aquino said.