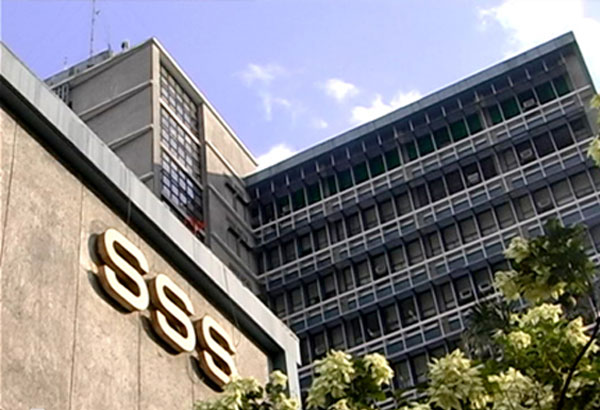 La Viña disclosed that ahead of Malacañang's announcement, he was already aware that his term would not be extended. File photo
Ex-SSS exec La Viña: Misuse of public funds claims 'untrue, unjust'
MANILA, Philippines – Former Social Security System Commissioner Jose Gabriel "Pompee" La Viña on Wednesday defended himself from corruption allegations.
La Viña said the claims that he misused the public funds of the SSS are "unfair, untrue unjust."
"Unfair because I was never even told that there was an issue there about abuse –no due process, no chance to even answer or what is this abuse. I don't even know," La Viña said on ANC's "Headstart".
"Untrue because I have not abused public funds and unjust because people who know me, even Duterte supporters, know that I have not done anything there, even close to that. The only thing I've done there is protect the interest of 35 million SSS members," he added.
On Tuesday, President Rodrigo Duterte mentioned that the state-run pension fund is involved in "abuse of public funds."
The president did not specify who he was referring to but his statement came a day after Presidential Spokesperson Harry Roque announced that the term of La Viña and former SSS chair Amado Valdez would no longer be renewed.
Roque earlier said there is no reason for the non-renewal of terms but mentioned it was the president's prerogative.
'Term discontinued due to cases filed vs SSS employees, officers'
La Viña disclosed that ahead of Malacañang's announcement, he was already aware that his term would not be extended. He claimed he talked with a Palace official who told him that he would be terminated in relation to the cases he filed against SSS employees and officers.
The commissioner was referring to the administrative complaint he filed last year against four SSS officials, who allegedly profited from their position by contracting the same stockbrokers who manage the SSS portfolio for their personal investments.
He also filed a case against 21 employees before the Office of the Ombudsman and accused them of granting anomalous media contracts worth P145 million.
La Viña clarified that he was not asked to stop filing cases but confirmed that he was informed that Duterte's trusted official had questioned their filing.
He also affirmed that there was a rift within the SSS board, saying all boards should have diverse stances.
The former SSS official said he cannot name the Palace official who tipped him off, but said it was a friend and someone he was with during the 2016 election campaign.
"I have no regrets. I stand by it. I think when these cases are finally heard, I will be vindicated," La Viña said, claiming the media contracts did not go through bank processes and violated the procurement law.