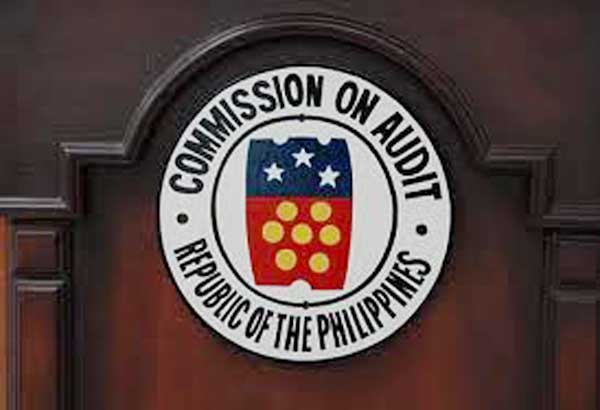 A Certified Public Accountant and lawyer, Agito is a career COA official who rose from the ranks. She has 42 years of expertise in the fields of audit, law, governance, training, and administration. File photo
Commission on Audit seat vacant as Agito retires
MANILA, Philippines — President Rodrigo Duterte is expected to name his first appointee to the Commission on Audit following the retirement of Commissioner Isabel Agito early this month.
In a statement, the state audit body announced Agito's retirement on February 2.
Agito was appointed COA commissioner on January 15, 2016 by President Benigno Aquino III to serve the remaining term of former cCmmissioner Heidi Mendoza, who was appointed undersecretary-general for the United Nations Internal Oversight Services.
Agito's retirement leaves one seat at the three-member COA commission proper vacant.
The commission proper is composed of a chairman, a post now held by Michael Aguinaldo and two commissioners, one being held by Jose Fabia. The commission proper reviews the audit findings as well as notices of disallowance issued by various COA sectors.
A Certified Public Accountant and lawyer, Agito is a career COA official who rose from the ranks. She has 42 years of expertise in the fields of audit, law, governance, training, and administration.
"Of course I will miss my work when I retire. I will miss the audit itself, the intense and fiery debates, the passionate exchange of ideas and opinions amongst brilliant minds in the Commission. I am greatly honored to be a part of the COA family. And I will forever be proud to be a COAn," Agito said in a speech at a program that the COA held on January 31 to honor her.
Agito joined the commission in 1976 as an auditing examiner. She has audited various national government agencies including the bureaus of Internal Revenue and Customs, Office of Muslim Affairs and Cultural Communities and the Professional Regulations Commission as well as government corporations such as the Social Security System and the Veterans Memorial Medical Center.
Agito was promoted assistant commissioner, the highest career rank in the COA, in August 2008. She served as head of the commision's Planning, Finance and Management Sector, National Government Sector and Legal Services Sector.
Prior to her appointment as commissioner, she was COA's general counsel.