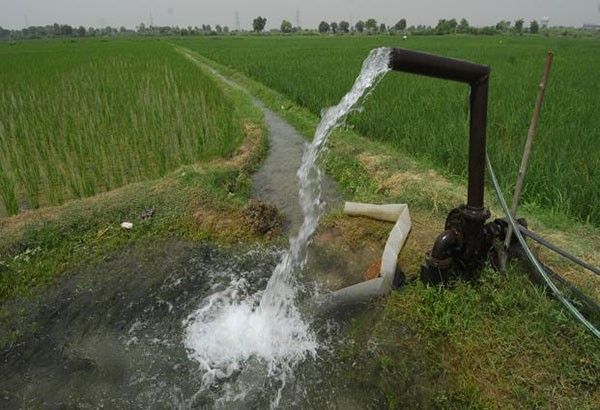 Under the new law, farmers tilling eight hectares and below are exempted from paying irrigation fees to the National Irrigation Authority (NIA), other state agencies and irrigators' associations (IAs). Philstar.com/File Photo
Duterte signs free irrigation law
Jess Diaz
(The Philippine Star) - February 9, 2018 - 12:01am
MANILA, Philippines — President Duterte has signed a Congress-approved bill providing farmers free irrigation.
The law, denominated as Republic Act No. 10969, was signed on Feb. 2. House Majority Leader Rodolfo Fariñas sent journalists a copy of it yesterday.
Under the new law, farmers tilling eight hectares and below are exempted from paying irrigation fees to the National Irrigation Authority (NIA), other state agencies and irrigators' associations (IAs).
Those with more than eight hectares, including corporate farms, will continue paying irrigation fees.
The law also condones unpaid fees, including interest and penalties, owed by farmers to the NIA. Also condoned are loans, interest and surcharges obtained or incurred by IAs from NIA.
The NIA is mandated to issue implementing rules and regulations.
Appropriations necessary for the implementation of the law are to be included in the annual budget.
Davao City Rep. Karlo Nograles, who chairs the House appropriations committee, said the law "will translate to more money in the pockets of our farmers."
"We laud President Duterte for making free irrigation a reality for our farmers. This law will definitely jumpstart the modernization of Philippine agriculture and, more importantly, unlock endless earning opportunities for our farmers," he said.
He said while the local agriculture sector has always been robust, it continues to be hampered growth-wise by low productivity.
In fact, the country is a net importer of agricultural products, he added.
"We can turn around our farmers' production levels through democratized irrigation since it helps crops flourish. The next step is enhancing productivity by tapping new technology. The Duterte administration is already drawing up plans for this to come to fruition," Nograles stressed.
He pointed out that for this year, Congress has set aside P2.6 billion as subsidy for free irrigation, which is a 30 percent increase from the 2017 allocation worth P2 billion.
"Even without the free irrigation law being signed yet, we already provided the budget to subsidize free irrigation for small farmers in fulfillment of the President's campaign promise," he said.