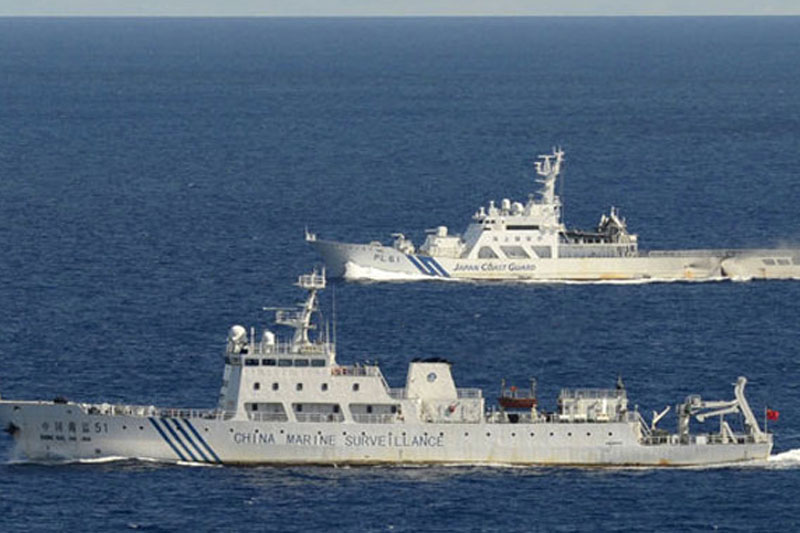 The air patrol mission of the Navy's King Air surveillance C90 aircraft was its first since its delivery and commissioning late last year. File
Increased Chinese presence monitored in Panatag
Jaime Laude
(The Philippine Star) - February 1, 2018 - 12:00am
MANILA, Philippines — On its maiden patrol mission in Panatag (Scarborough) Shoal, a Philippine Navy aircraft donated by Japan has monitored increased presence of Chinese vessels in the area now under China's control despite being within the Philippines' exclusive economic zone.
The air patrol mission of the Navy's King Air surveillance C90 aircraft was its first since its delivery and commissioning late last year.
It was the second such mission to be launched within a two-week period at Panatag Shoal by the Armed Forces of the Philippines-Northern Luzon Command (AFP-Nolcom) amid growing concerns over Chinese military buildup in the West Philippine Sea.
Wielding de facto control over Panatag, the Chinese might build an island on the shoal just like it did on other land features in the disputed waters so that it could strengthen its hold on a seized territory, security experts say.
Flying 800 feet above the rich fishing ground, the Navy surveillance plane reported the presence of nine Chinese vessels – four coast guard vessels, four unmarked Chinese ships and a Chinese fishing vessel.
Last week, a Philippine Air Force (PAF) C295 plane also circled over Panatag and spotted four Chinese coast guard ships and a fishing vessel in the area. Filipino fishing boasts were also present.
The Chinese ships in Panatag did not challenge the Filipino patrols.
Located 120 nautical miles from mainland Zambales, Panatag Shoal used to be a target range for live fire exercise of the US and Philippine militaries in 1970s to 1980s.
The dismantling of the US bases in the country in the early '90s, observers say, may have given China opportunity to assert its South China Sea nine-dash line maritime claim, initially by establishing its presence in Panganiban (Mischief) Reef off Palawan in 1995.
Meanwhile, a Japanese destroyer is set to arrive in Manila tomorrow for a three-day goodwill visit. The destroyer JS AMAGIRI (DD-154), which has a DH-60J patrol helicopter, will dock at Pier 13 in South Harbor.
The visit is part of the continuing initiatives of the Philippine Navy and the Japan Maritime Self-Defense Force (JMSDF) to further improve relations.
In November 2017, an anti-submarine destroyer of the JMSDF also made a goodwill port call in Manila.