Badoy not credible on 'fake news' claims, says Robredo legal adviser
January 31, 2018 | 12:00am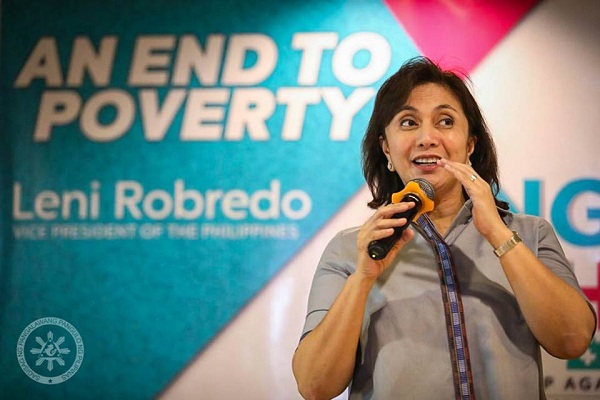 MANILA, Philippines — The Office of the Vice President has hit back on the credibility of Communications Undersecretary Lorraine Badoy for saying that Vice President Leni Robredo is "one of the purveyors of fake news."
"If this is the Lorraine Badoy who insisted that a HS class project was an 'LP publication,' and when corrected, refused to accept her mistake and tried to bully Jillian Robredo and her high school classmates, then I hardly think she is the most credible person to talk about 'fake news,'" Barry Gutierrez, legal adviser to Robredo, said in a statement on Tuesday.
Badoy on Tuesday claimed that Robredo, deemed by supporters of this administrator as among the "enemies" of President Rodrigo Duterte, is "one of the purveyors of fake news." A staunch supporter of Duterte herself, she added that chief executive—whose supporters are believed to be peddlers of fake information and hate speech in social media—may be the "bigger victim."
Badoy was appointed to the Presidential Communications Office post in October last year. She was then serving as assistant secretary of the Department of Social Welfare and Development.
Before her appointment to the PCOO, Badoy figured in controversy as she blasted government critics in a scathing post on Facebook. One of those at the receiving end of her diatribe was the European Union—which she said just focus on child pornography since this is where the bloc excels.
In December 20016, Badoy also attacked a magazine published as school project of high school students naming the vice president as a "hero." Badoy also attacked daughter of Robredo, Jillian, a minor and a high school student, for naming her mother as her personal hero.
Badoy incorrectly lambasted the school project as a propaganda by the Liberal Party. While users of the internet sought to inform Badoy of the school project, she refused to take down the post citing her freedom of expression.
Gutierrez added: "That this person is now in PCOO, though, is a very clear indicator of the kind of work it focuses on these days."
Badoy was joined by other officials of the PCOO as resource speakers on the Senate Committee on Mass Media-lead hearing on the proliferation of fake information.
She was then asked by journalists Tonyo Cruz and Robby Alampay to clarify on her statement if it should be construed as the official stand of the PCO.
She backtracked and clarified that it was only her personal opinion she was floating at the hearing.