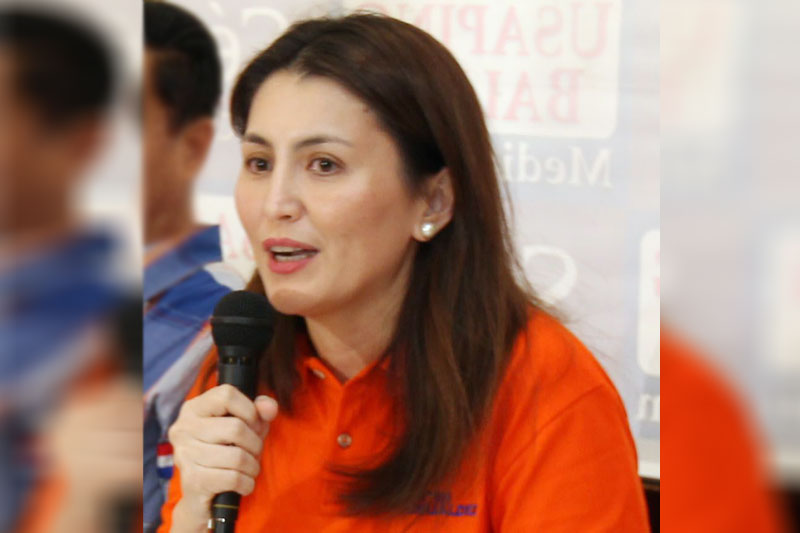 The plenary approved on third and final reading substitute House Bill 6779, or "An Act Recognizing the Civil Effects of Church Annulment Decrees," where church-decreed annulments will be as good as court-sanctioned rulings. Boy Santos
House OKs bill legalizing church-sanctioned annulment
MANILA, Philippines — An overwhelming majority of the House of Representatives approved Monday night the proposed law that would make it easier for couples to avail themselves of the simpler and less costly process of church annulment without going through judicial litigation.
The plenary approved on third and final reading substitute House Bill 6779, or "An Act Recognizing the Civil Effects of Church Annulment Decrees," where church-decreed annulments will be as good as court-sanctioned rulings.
Of the 292 members of the House, 203 voted for the bill.
"From the bottom of my heart, I thank my colleagues for the swift passage of the bill without jeopardizing the indissolubility of marriage," Leyte Rep. Yedda Marie Kittilstvedt-Romualdez, one of the main authors of the bill, said.
HB 6779 provides that whenever a marriage, duly and legally solemnized by a priest, minister, rabbi or presiding elder of any church or religious sect in the Philippines, is subsequently annulled or dissolved in a final judgment or decree in accordance with the canons or precepts of the church or religious sect, the said annulment or dissolution shall have the same effect as a decree of annulment or dissolution issued by a competent court.
The measure also provides that the status of children of marriages who are subject of the Church annulment decree will be determined in accordance with the provisions of Executive Order 209, the Family Code of the Philippines.
Its main objective is to do away with the costly and prolonged judicial process of annulment.
"Once this bill becomes a law, a declaration of nullity decreed by the church will hold as much weight and have the same effect as a civil annulment. This removes the burden of undergoing the civil annulment process," Romualdez, a nurse by profession, said.
She was one of the main authors, along with House Deputy Speaker Gwendolyn Garcia.
The two female principal authors sponsored the measure which was endorsed by the House committee on population and family relations headed by Laguna Rep. Sol Aragones, also one of the co-authors.