EU invites Duterte to Brussels
January 25, 2018 | 12:00am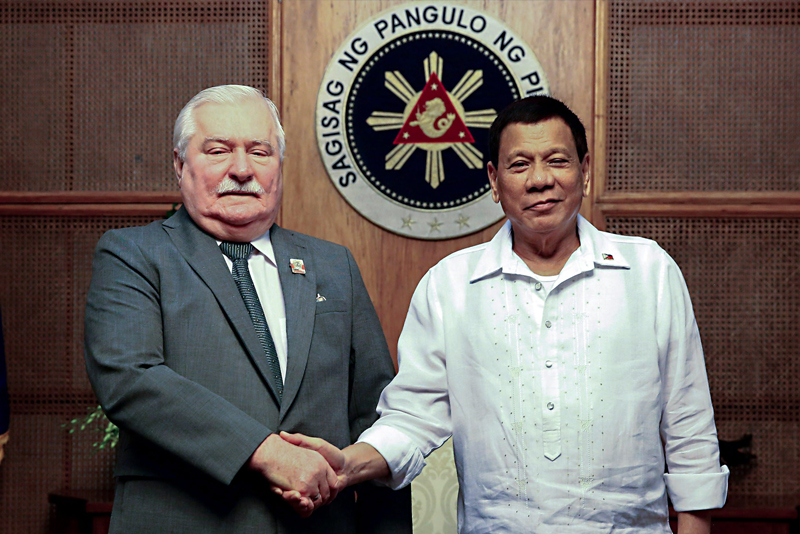 MANILA, Philippines — The European Union has formally invited President Duterte to attend the 12th Asia-Europe Meeting (ASEM12) in Brussels, Belgium in October, EU Ambassador Franz Jessen said yesterday.
At the weekly Kapihan sa Manila Bay, Jessen, head of the EU delegation to the Philippines, said the formal invitation was sent on Tuesday.
"They just sent the invitation to the President. We don't have a reply yet," Jessen said.
ASEM12 will be hosted by the EU on Oct. 18 to 19, 2018. The ASEM is an Asian-European political dialogue forum to enhance relations and various forms of cooperation among its partners.
The ambassador said a visit by Duterte, who has not been to Europe, would be welcome and an opportunity to "develop an understanding of Europe."
"He's not been to Europe, and I think he's actually never been to Europe, and when you think about the importance of the EU-Philippine relationship, it is probably starting to be noticeable that we haven't had a visit from him," Jessen said.
"I would very much like him to go there and maybe also to develop his understanding of Europe and what we're doing in Europe. We are not spending all our time criticizing the Philippines," he added.
Europe, he said, is itself going through a major change.
The ambassador believes that when Duterte goes to Europe and immerses in discussions, "he will come back with a more positive understanding" of the EU.
Duterte had lashed out at the EU repeatedly for raising human rights concerns over his deadly crackdown on illegal drugs.
He had accused the EU of interfering in the country's domestic affairs.
Last October, Duterte threatened to expel EU envoys within 24 hours, saying Europe was plotting to get the Philippines ejected from the United Nations.
Philippines presides over UN rights meet
Meanwhile, the Philippines has presided over the United Nations' meeting as vice president of the Human Rights Council that is reviewing the human rights records of Botswana.
Ambassador Evan Garcia is representing the Asia-Pacific Group (APG) in the Human Rights Council (HRC) bureau, the leadership body of the UNHRC.
Garcia said the Philippines' election "strongly affirms the high regard and trust in (its) leadership in the field of human rights by the UN member states."
The election of the Philippines as one of five members of the HRC bureau formalized and confirmed the unanimous decision of the APG that nominated Garcia to the position. He was elected by consensus of the 47 member states of the UNHRC during the Organizational Meeting of the Council held last Jan. 10.
"I am very grateful and honored for this opportunity that the international community has given to the Philippines," Garcia said.
"This development is consistent with the Philippines' long-standing policy of active engagement in the field of human rights, in general, and at the UNHRC, in particular."