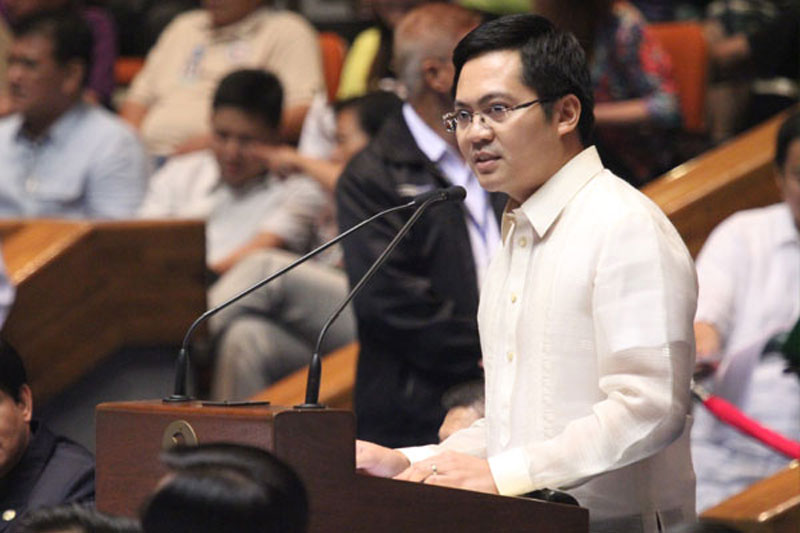 Davao City Rep. Karlo Nograles yesterday said the implementation of the four-year pay upgrading in the bureaucracy "will be completed next year and by then, the government should already have enough funds for a new round of wage increases." File
Lawmaker eyes new round of government pay hikes
Jess Diaz
(The Philippine Star) - January 21, 2018 - 12:00am
MANILA, Philippines — Representatives appropriations committee is eyeing a new round of salary increase for all government personnel, possibly in 2020.
Davao City Rep. Karlo Nograles yesterday said the implementation of the four-year pay upgrading in the bureaucracy "will be completed next year and by then, the government should already have enough funds for a new round of wage increases."
"Budget Secretary Benjamin Diokno was just being candid about the present status of our financial situation but it doesn't mean that it can't be done. We still have the fourth round of salary standardization which also covers our teachers," he said.
He said his committee is now conducting "technical studies" on the next wave of adjustment.
Diokno earlier said increasing the salaries of the more than 600,000 public school teachers "is not a priority" of the Duterte administration.
The four-year pay upgrading in the bureaucracy is mandated under Executive Order No. 201, which then president Benigno Aquino lll signed on Feb. 19, 2016.
Government officials and employees started receiving their third-year increase this month.
President Duterte's monthly salary went up to nearly P300,000, which will further increase to P400,000 next year. Vice President Leni Robredo's pay was adjusted to about P265,000.
The basic pay of Cabinet members and lawmakers jumped to P225,000, while that of undersecretaries went up to P160,000.
In contrast, the salary of the lowest-paid employee is P11,000. The entry-level pay of teachers in public schools is P20,179.
Aquino's monthly salary was P120,000. He did not benefit from his executive order due to a constitutional prohibition.
Lawmakers no longer enacted a law on pay upgading, since the higher rates would not apply to them and the President because of the same prohibition.
Last Jan. 1, Duterte signed a joint Senate-House resolution doubling the basic salary of the lowest-paid soldiers, policemen and other uniformed personnel to about P30,000.
Their bosses, like the chief of the national police and chief of staff of the military, received a 79-percent increase.
The adjustment prompted public school teachers to renew their plea for a similar pay hike, arguing they too, like soldiers and policemen, are doing a noble job.
They said their military and police counterparts are now receiving P10,000 more than the lowest-paid among them and government nurses.