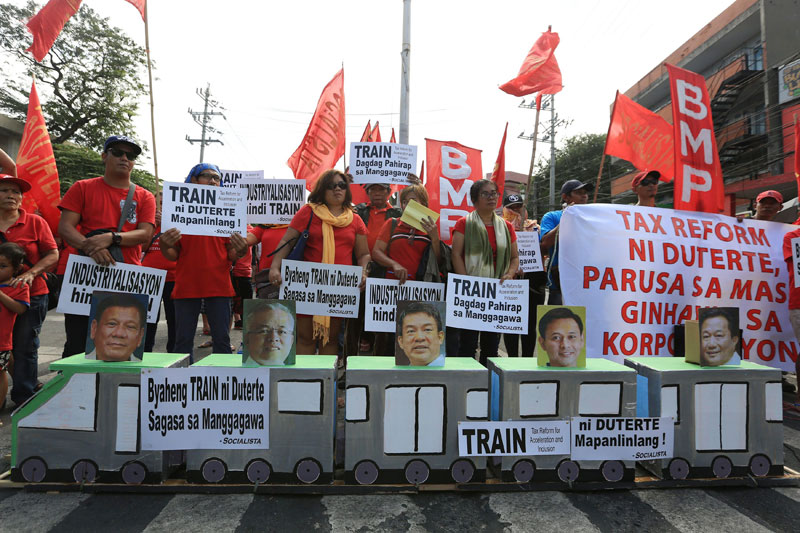 Congress scraps tax on pickups
Jess Diaz
(The Philippine Star) - January 21, 2018 - 12:00am
MANILA, Philippines — Lawmakers have removed the excise tax on pick-up trucks and on purely electric vehicles.
The scrapping of the tax is contained in the so-called tax reform law, officially labeled Tax Reform for Acceleration and Inclusion (TRAIN).
On the other hand, hybrid vehicles – those that can run on petroleum and/or electric battery – were slapped a 50-percent excise tax.
The reason given by senators and congressmen for their decision to remove the tax on pickups is that these vehicles "are commonly used by businessmen and entrepreneurs for commercial and agricultural purposes."
As a result of such decision, the suggested retail prices (SRPs) for pickup trucks have gone down.
For instance, the price of Toyota's high-end 4x4 2.8 Hilux with automatic transmission fell from P1.737 million to P1.592 million, or by P145,000; while that for the basic 2.8 4x4 manual decreased by the same amount, from P1.607 million to P1.462 million.
The cheapest Hilux (4x2 2.4 manual) now cost P55,000 less, from P961,000 to P906,000.
The 2018 pricelist of other automakers for their pick-ups is not yet available.
SRPs of luxury vehicles have likewise gone down, thanks to TRAIN. One can now buy a premium Toyota Land Cruiser for a P350,000 price cut, from P5 million to P4.650 million.
The basic Cruiser, previously selling for P4.557 million, now costs P4.284 million, or a P273,000 price reduction.
In contrast, prices of low-end cars – those employees and overseas workers buy – have gone up.
The cheapest Toyota car, Wigo, which used to cost P526,000, now sells for P537,000, or P11,000 more.
The price for the basic Vios model (1.3 with manual transmission) increased by P12,000 to P629,000. The SRP for the cheapest Altis (1.6 with manual transmission) went up from P849,000 to P941,000, or by P32,000.
Honda has also announced its adjusted prices. The price of its basic Brio increased by P12,000 to P631,000.
Its 1.5E City with manual transmission now costs P820,000, or P56,000 more from P764,000. The price of its Jazz went up by P48,000, from P799,000 to P847,000.
The combination of higher excise taxes for cars for the mass market and lower rates for vehicles of the rich was the brainchild of senators, while the scrapping of the tax on pickup trucks was the handiwork of congressmen.
Senators reasoned out that since more people buy low-priced cars, the government would be collecting more taxes from them, while there would be less revenue from the rich who buy Land Cruisers and other high-end vehicles.
Many senators and House members use Land Cruisers and other luxury SUVs.
The Department of Finance and the House of Representatives wanted higher excise taxes for all vehicles.