Cayetano slams Human Rights Watch for 'misleading' international community
January 20, 2018 | 6:13pm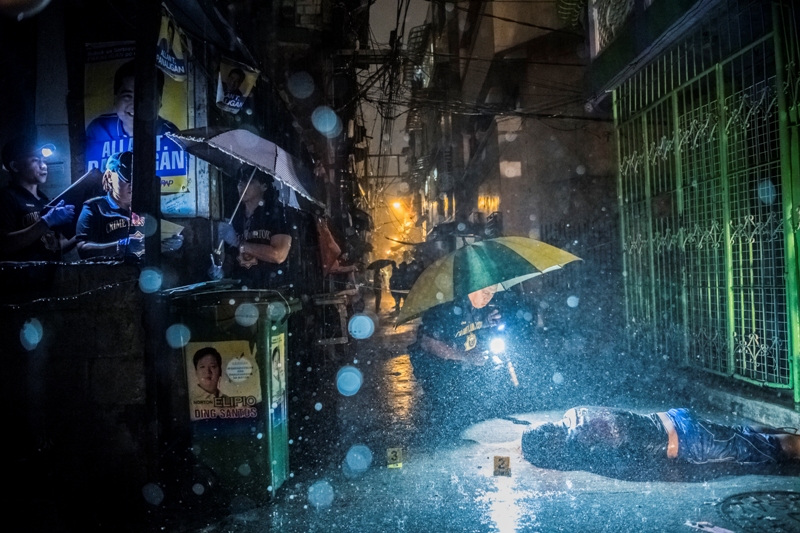 MANILA, Philippines — The Philippine government on Saturday slammed New York-based rights observer Human Rights Watch for supposedly "misleading" the international community with a report saying the country is in "worst human rights crisis" under the Duterte administration.
"We will not allow Human Rights Watch to portray an unfair and unjust image of our country nor will we let it question the strength of our democracy," Foreign Affairs Secretary Alan Peter S. Cayetano said in a statement.
"Democracy has never been more alive in the Philippines as we finally we have a government that we can really say is of the people and for the people and not for the rich and the powerful alone," he added.
In its World Report 2018 released Thursday, HRW said President Rodrigo Duterte dragged the Philippines into a serious human rights crisis since the dictatorship of late Ferdinand Marcos, whom Duterte had praised in the past.
The group said that aside from staggering death toll in the war on drugs, the government had also frustrated independent investigations to establish a "transparent" tally of drug-related killings.
HRW claimed that 12,000 people have been killed since Duterte unleashed his deadly drug war, a figure that way exceeds government data that placed the number of casualties to 3,968 as of December 27 last year.
READ: Philippines in 'worst human rights crisis' since Marcos
In the same statement, Cayetano dared HRW to show proof that all 12,000 fatalities were victims of the government's anti-narcotic campaign.
He also accused the 40-year-old rights watchdog of resorting to "a massive disinformation campaign."
"Human Rights Watch has politicized the issue for its own gain and has not done any real research, study or investigation on the human rights situation in the Philippines," the country's top diplomat said.
"Human Rights Watch is among those that has been deliberately misrepresenting the figures to make it appear that there exists a culture of impunity in the Philippines and that the country's democratic institutions are at risk," he added.
"These assertions are unfair to the Philippines and to the Filipino people."
The Philippine National Police is already facing unprecedented scrutiny due to concerns about their conduct during anti-narcotics operations.
Critics say most of the fatalities in the crackdown were extrajudicial killings committed by cops. But the police force had repeatedly denied executing suspects in cold blood, saying they only killed in self defense.
Aside from the drug war, HRW also recorded Duterte's consistent attacks on journalists and news organizations that are critical of his administration.
WATCH: Duterte's testy exchange with Rappler at media briefing