Duterte warns of fresh terrorist threat
January 18, 2018 | 12:01am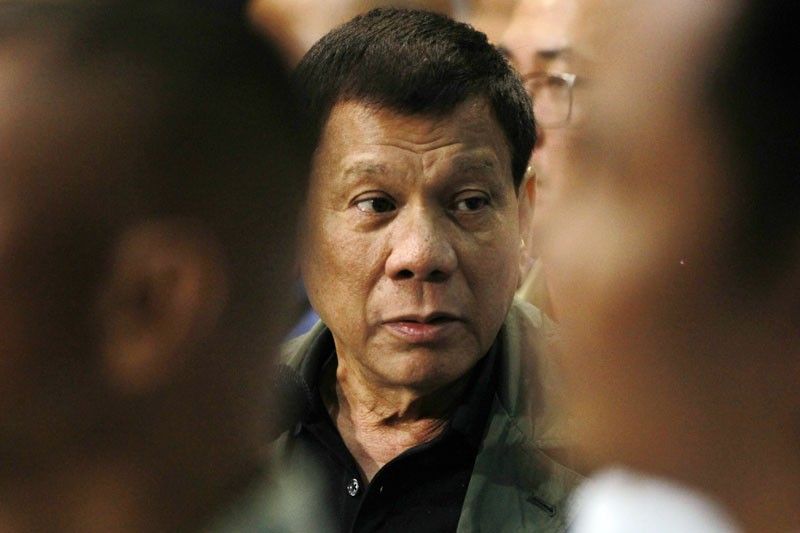 MANILA, Philippines — The country faces a terrorist threat, and it's "coming in very fast," with the warning issued by President Duterte himself.
Duterte gave the warning shortly after he inaugurated the satellite-based new air traffic management system in Pasay City last Tuesday.
The President said he would call an emergency meeting with security officials soon to discuss the threat.
"I'm reminded of the serious threat now, but I hope that you have to raise awareness not only of the senses – and just maybe it's good to anticipate that there's going to be one (terror act)," he said, adding that the attacks would target public places where crowds gather.
"They'd like to blow up where our people converge such as airports, pantalan (pier), park … because of what happened in Mindanao provinces today. As I have said, the threat remains," he said.
Following intelligence reports, Duterte directed anew the military and police to be vigilant and show no mercy against groups out to destabilize the country.
"My guidance to the security forces, the Armed Forces of the Philippines and the Philippine National Police, is that in this matter of security against terrorism, it will be no quarters asked, no quarters given," he said.
Amid fears that he might expand the declaration of martial law all over the country, Duterte bragged about how martial law in Mindanao has helped the peace and order situation in the region.
Malaysian extremist survived siege?
Meanwhile, the military is trying to validate intelligence information that a Malaysian militant leader survived the defeat of an Islamic State-linked siege and is helping restart efforts to establish an extremist alliance, a military official said yesterday.
Brig. Gen. Cirilito Sobejana said troops were trying to validate reports that Amin Baco was wounded during the siege of southern Marawi City but managed to escape to Sulu, where he is hiding with Abu Sayyaf militants.
Rebel leader Yusop Jikiri of the Moro National Liberation Front, which has a peace treaty with the government, told The Associated Press that his group received information that Baco is being protected by Abu Sayyaf commander Hatib Hajan Sawadjaan, the Malaysian militant's Filipino father-in-law, in the mountains off Sulu's Patikul town.
Sawadjaan is a notorious kidnapper linked to several abductions of foreign tourists.
"We also got that information and we're validating it," Sobejana said. "Our efforts against this group have been relentless." – With AP