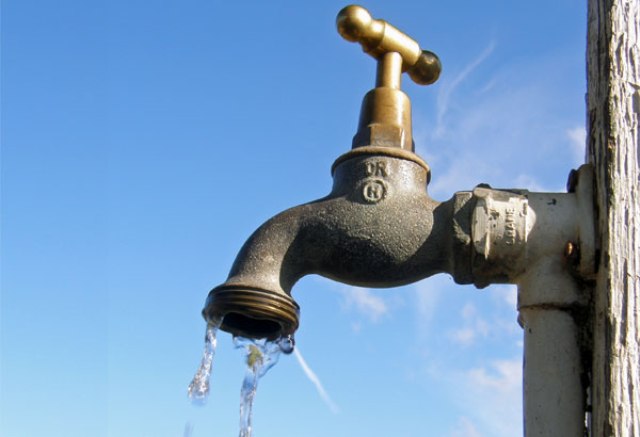 Maynilad said there will be a scheduled water service interruption on January 17 at 10 pm until January 20, Saturday at 4am. FILE
Maynilad: Expect 3-day water interruption in Southern Metro
MANILA, Philippines – Customers of Maynilad Water Services Inc. in the southern part of the metro will experience an almost three-day water interruption until Saturday due to the annual maintenance of its Muntinlupa facility.
Maynilad said there will be a scheduled water service interruption on January 17 at 10 pm until January 20, Saturday at 4am.
"We will temporarily reduce water production of our treatment facility in Brgy. Putatan in Muntinlupa City as part of its annual maintenance. This activity will cause low water pressure to no water supply," the water company said.
The interruption will affect 16 areas in Muntinlupa, Las Pinas and Paranaque City.
Affected areas include Alabang, Cupang, Sucat, Ayala Alabang, Putatan, Bayanan, Poblacion and Tunasan in Muntinlupa City.
Also affected are Pilar, Almanza Uno, Almanza Dos, Talon Uno, Talon Kuatro, Talon Singko, Talon Tres in Las Pinas and BF Homes in Paranaque.
Maynilad advised its customers to store enough water for the duration of the interruption.
Meanwhile, Maynilad will deploy mobile water tankers that will deliver free water supply to the affected customers.
"There might also be a delay in the resumption of water service in the areas due to several factors such as area's elevation, its distance from our pumping stations, and the volume withdrawal from our mainlines," Maynilad said.
The Putatan plant is the first water treatment facility that taps into Laguna Lake as an alternative to the Angat Dam and is the largest membrane-based water treatment plant in the Philippines and is also the first of its kind in the country to use large-scale microfiltration and reverse osmosis.
Maynilad is the largest private water concessionaire in the country in terms of customer base. It serves the areas of Caloocan, Pasay, Parañaque, Las Piñas, Muntinlupa, Valenzuela, Navotas, Malabon, and certain portions of Manila, Quezon City, Makati and Cavite.
Maynilad is owned and managed by Maynilad Water Holdings Co. Inc. a joint venture between Metro Pacific Investments Corp., DMCI Holdings Inc., and Marubeni Corp.