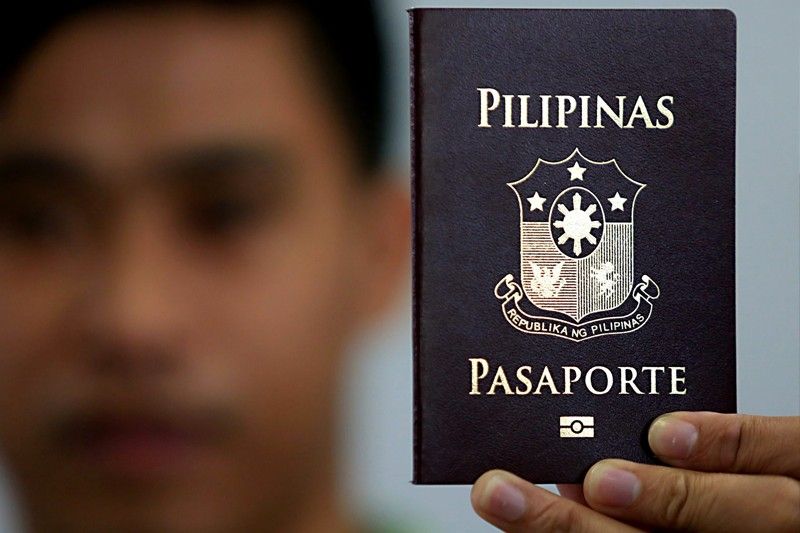 An applicant shows his new Philippine passport with 10-year validity released yesterday at the DFA Office of Consular Affairs in Parañaque. Edd Gumban
DFA opens more slots for passport application
Helen Flores
(The Philippine Star) - January 13, 2018 - 12:01am
MANILA, Philippines — The Department of Foreign Affairs (DFA) will increase passport application slots and boost its capacity in the coming months to address the huge backlog.
In a press conference in Pasay City yesterday, Foreign Affairs Secretary Alan Peter Cayetano also denied that a syndicate involving some DFA personnel and travel agencies is behind an "extortion" operation, referring to the P5,000 fee collected from applicants who want to get a passport appointment at an earlier date.
He said the DFA has removed since last year the reserved slots allotted for travel agencies. It was during that time, he added, that the selling of appointment slots was possible because the travel agencies were allotted 1,200 slots a day.
"We're not saying it's impossible that there are fixers who claim (now) that they have slots. Anybody can say anything. What I'm saying is they (travel agencies) have no reserved slots, so they can't sell anything to you," Cayetano explained.
The DFA also designated special lanes for overseas Filipino workers (OFWs), pregnant women, people with disability, children below seven years old and solo parents who are applying for passports.
"The key is to increase the capacity. If we have increased capacity there'll be no problem," the secretary said, noting that the agency is facing a backlog of 400,000 to one million passports.
Cayetano led yesterday the launching of the new Philippine passport with 10-year validity at the DFA-Office of Consular Affairs in Parañaque City.
President Duterte signed in August last year the law extending the Philippine passport validity to 10 years, doubling its previous lifespan of only five years. However, applicants aged 18 years and below will continue to be issued the five-year passports.