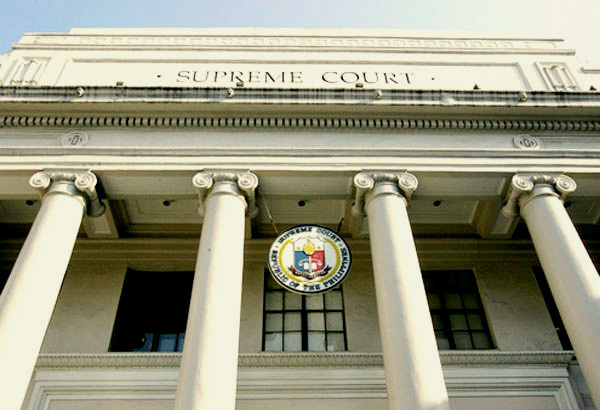 On behalf of the seven-man Makabayan bloc, Zarate said they are "carefully studying" the filing of a case to stop the TRAIN implementation, which they claimed would "hit 15.2 million poor families the hardest." File
'Duterte's TRAIN bound for Supreme Court'
(The Philippine Star) - January 3, 2018 - 12:00am
MANILA, Philippines — Left-leaning opposition lawmakers in the House of Representatives yesterday vowed to bring President Duterte's Republic Act 10963 or the Tax Reform for Acceleration and Inclusion (TRAIN) law before the Supreme Court, saying it is anti-poor.
"We will challenge the legality of this runaway TRAIN as it was railroaded in the House without the required quorum and distribution of approved copies to the members," Rep. Carlos Isagani Zarate of party-list Bayan Muna disclosed.
On behalf of the seven-man Makabayan bloc, Zarate said they are "carefully studying" the filing of a case to stop the TRAIN implementation, which they claimed would "hit 15.2 million poor families the hardest."
He branded the tax reform package as a "price shock" that would hit the poor hardest because that sector would have to shell out more money than gain higher take-home pay.
"A majority of our poor people will suffer more and would be mired further into poverty with the expected spike in the prices of major basic commodities and services beginning this month," Zarate said in a statement.
The new tax reform law is expected to increase the prices of gasoline by P2.97 per liter, diesel by P2.80 per liter and kerosene by P3.36 per liter.
"These would have a severe domino effect on the prices of other products and services, which is further aggravated by the VAT increases on these products themselves," Zarate pointed out.
He believes the effect of this "price shock can be crippling to the 15.2 million poor families and even to the whole economy."
The lawmaker cited a statement made by IBON Foundation, a leftist think tank, which lauded income tax cuts for deserving workers but questioned the government claim on the number of Filipinos that will benefit from the TRAIN law.
"While Filipino families certainly deserve income tax cuts to cope with rising costs of living, it is misleading to claim that 6.8 million Filipinos will benefit from TRAIN as this figure includes millions of minimum wage earners already exempted by law," Zarate said.
Meanwhile, Sen. Sonny Angara said the government should use some of the revenues raised from the new tax reform law to fix the country's transportation system, particularly the Metro Rail Transit-3.
Angara, who chairs the Senate committee on ways and means, expressed alarm over reports that the MRT-3 broke down more than 500 times in 2017, forcing thousands of passengers to disembark.
He said RA 10963 "should fix our trains."
"It's an injustice that thousands of passengers are adversely affected because of decrepit services from the MRT and LRT. The government must make sure the taxes collected will go to programs that benefit Filipinos," Angara said in a statement.