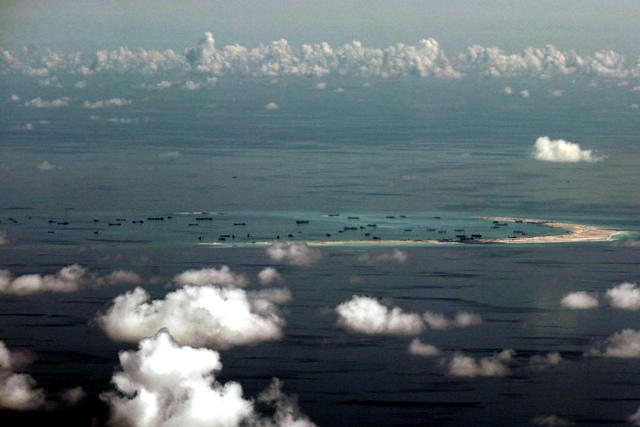 In a report dated December 14, the Asia Maritime Transparency Initiative of Washington's CSIS identified all permanent facilities that can be used for military purposes that China completed or began work since the start of the year. File
US think tank: China continues expansion in South China Sea as international focus 'shifts away'
(philstar.com) - December 14, 2017 - 4:00pm
MANILA, Philippines — As international attention "shifts away" from the "slow-moving" maritime dispute, there has been no letup in China's construction activities at its artificial islands in the contested South China Sea, new satellite imagery released by a US think tank shows.
The Philippines claims parts of the South China Sea within its exclusive economic zone and calls it the West Philippine Sea.
In a report dated December 14, the Asia Maritime Transparency Initiative of Washington's CSIS identified all permanent facilities that can be used for military purposes that China completed or began work since the start of the year.
AMTI added that Beijing "remains committed" to advancing the next phase of its activities in the sea, including construction of infrastructure necessary for fully-functioning air and naval bases on larger outposts.
This was despite Beijing's move to pursue diplomatic talks with rival claimants in Southeast Asia in a bid to ease tensions, the think tank also said.
According to AMTI, Fiery Cross (Kagitingan) saw the "most construction" in 2017, with China's installation of a high frequency radar array at the north end of the island in the last several months, in addition to previous work done there.
Subi Reef (Zamora) also saw "considerable" building activity this year, which included the completion of buried facilities likely for weapons storage on top of other previously identified work there such as missile shelters and radar facilities, AMTI said.
China is also set to beef up its radar and signals intelligence capabilities at Subi Reef considering the completion of two "elephant cage" antenna array for signals intelligence, the think tank added.
Like at Fiery Cross and Subi, the report said underground storage facilities for ammunition and other military materials were likewise built at Mischief Reef (Panganiban). China has also started work on a new communications array on the north side of the outpost.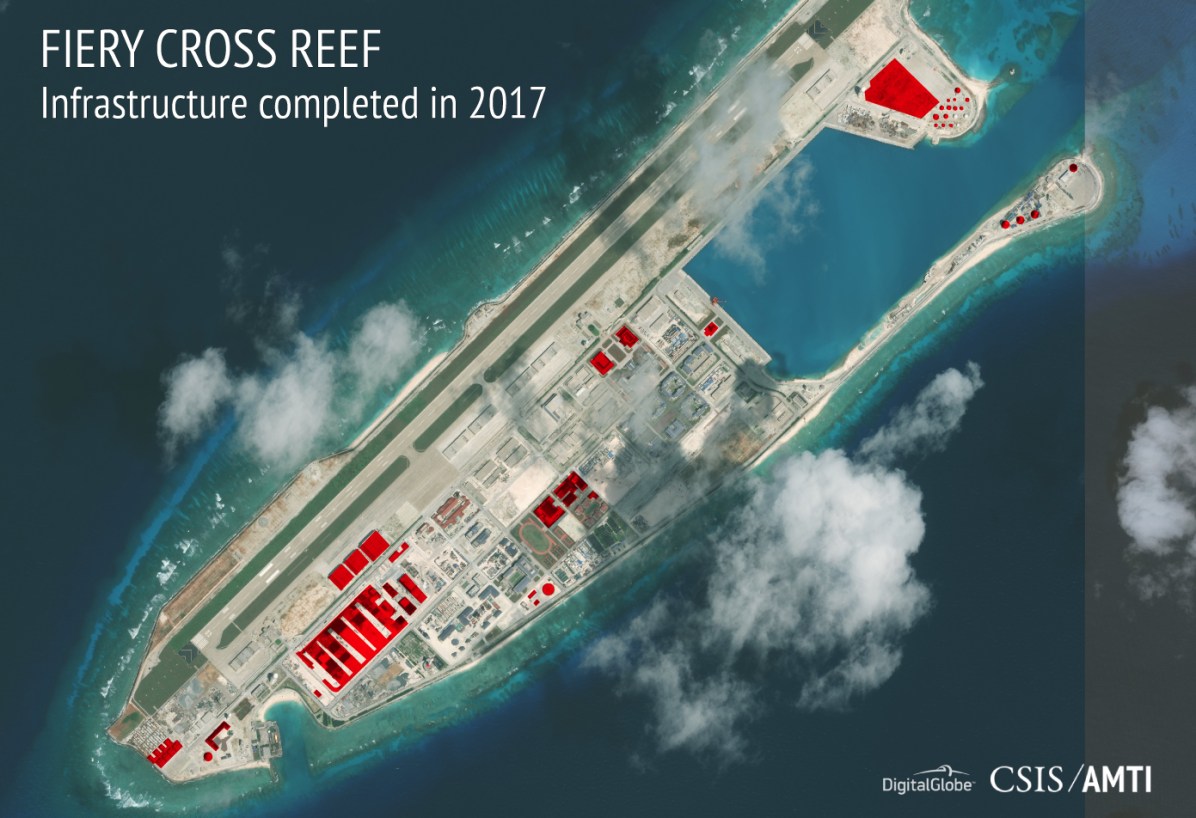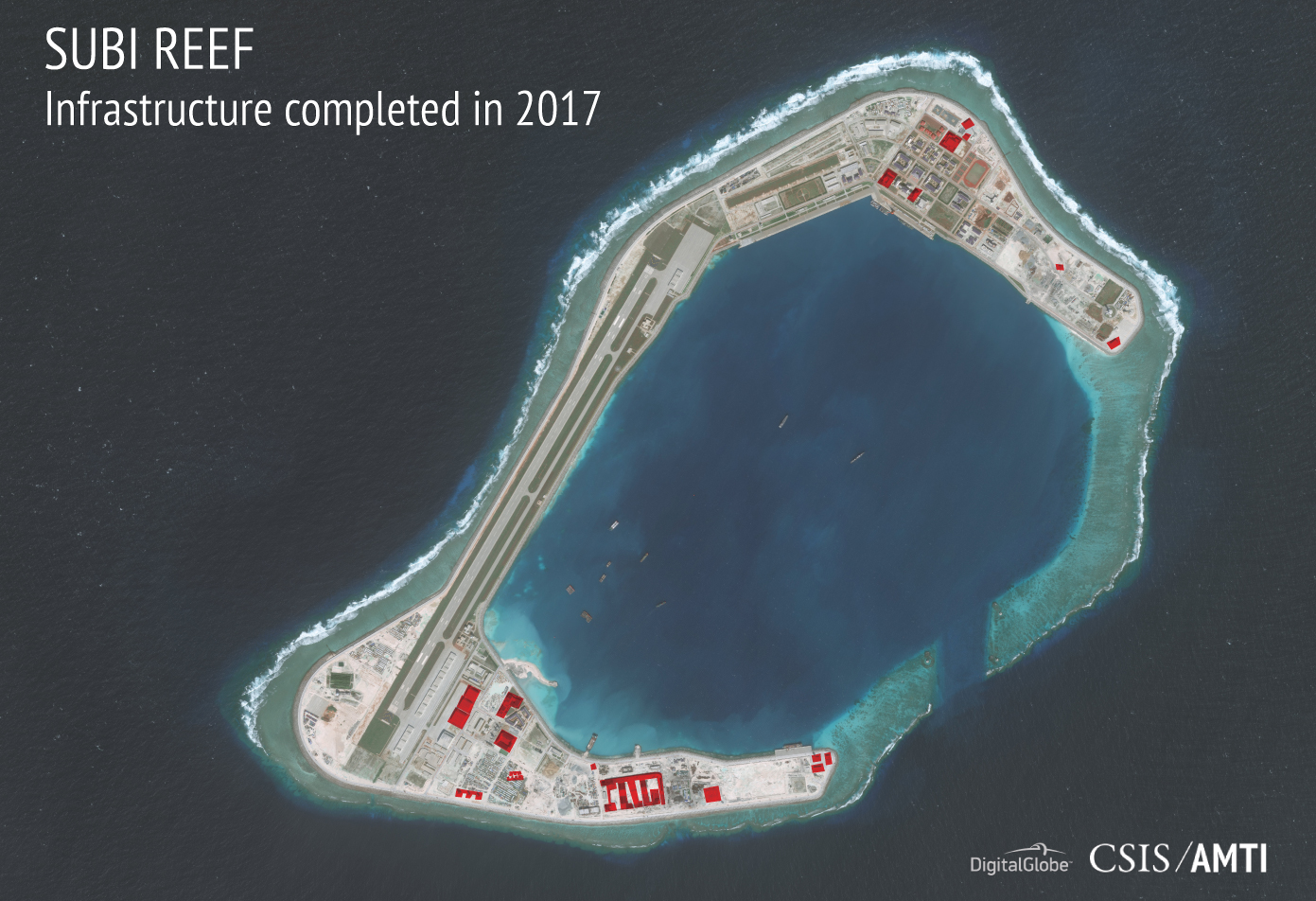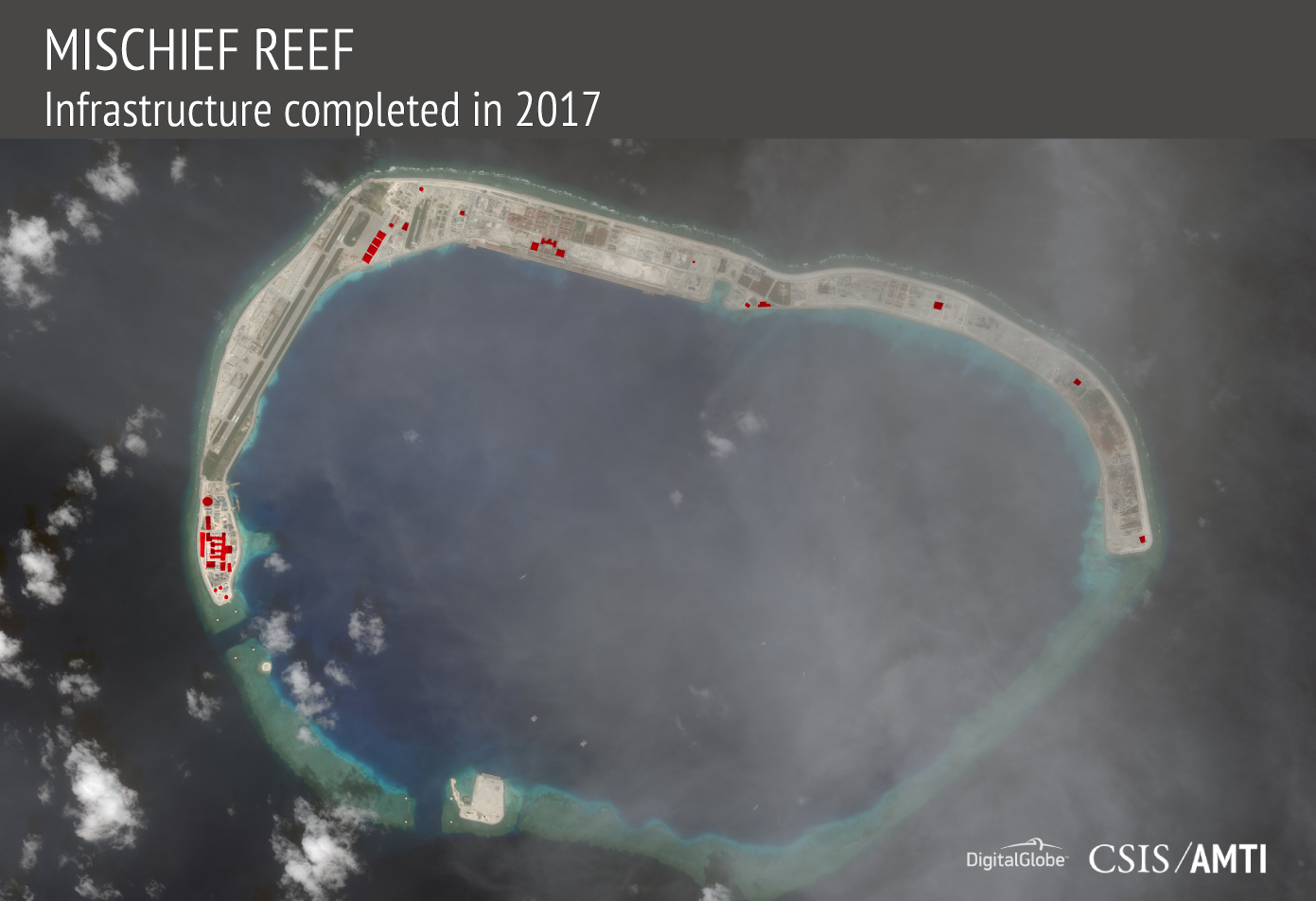 Ties between Manila and Beijing had soured after the Philippines filed a case, and won, in a United Nations-backed tribunal against China's sweeping claims over the South China Sea.
The court said in 2016 that China violated the Philippines' sovereign rights by blocking fishing and oil exploration as well as by building reclaimed islands there.
But President Rodrigo Duterte has set aside the tribunal's verdict in exchange for warmer ties and billion dollars' worth of Chinese investments.
Last month, Duterte said he remains optimistic that China will stop new occupations in South China Sea under a deal supposedly brokered by both sides.
However, the continuing activities in the disputed waters claimed by the Philippines persisted while China is engaging with its Southeast Asian neighbors on the framing of a binding code of conduct to hopefully manage the maritime row.
READ: Analysts: Draft a sign of progress on South China Sea code of conduct
Other expansions
Meanwhile, China had done "smaller scale" construction at its bases in the Paracel islands, believed to hold major oil and gas reserves, are claimed in whole or in part by Brunei, China, Malaysia, the Philippines, Taiwan and Vietnam, the AMTI said.
The most significant of this work in 2017 was at North, Tree, and Triton Islands, it added.
Dredging and reclamation work at Tree and North islands continued as late as mid-2017 while Triton saw the completion of a few buildings this year, including two large radar towers.
AMTI said constructions at Triton were "especially important" as waters around the island have been the site of several recent incidents between China and Vietnam, as well as multiple US freedom of navigation operations.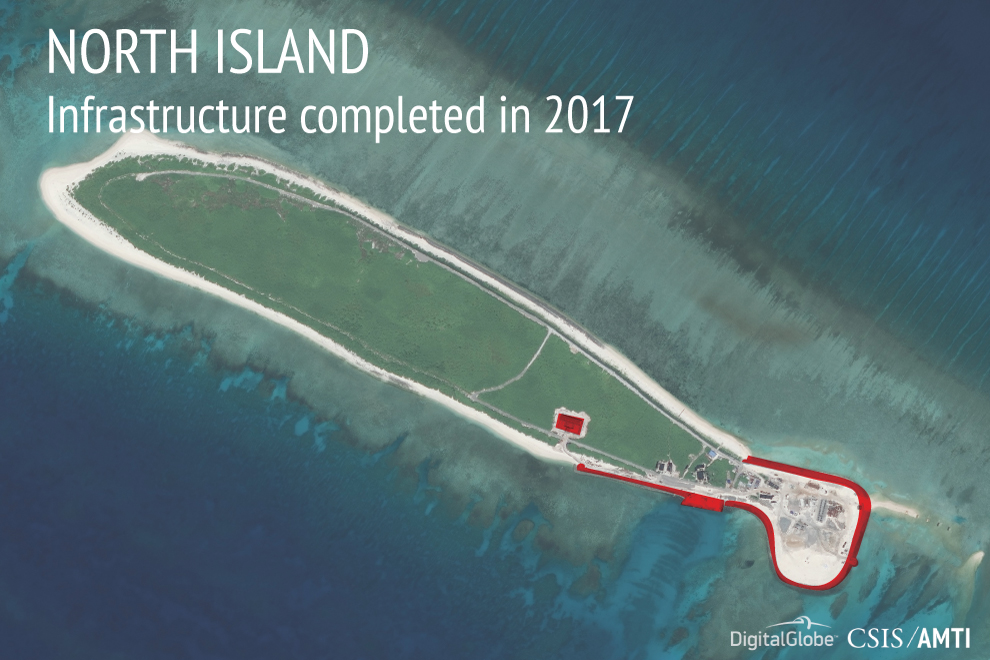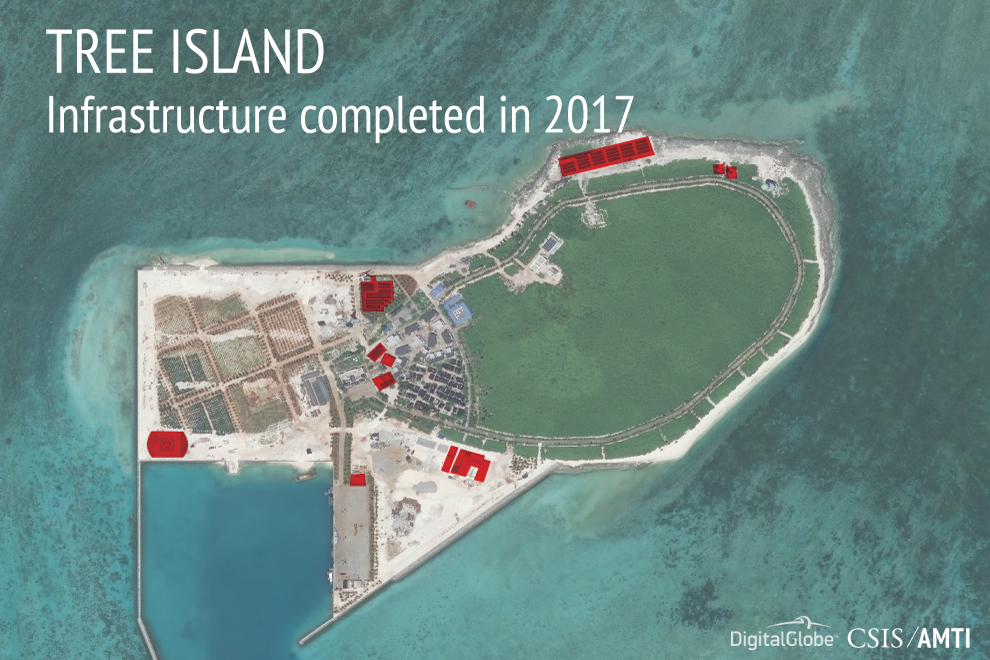 Although there was no substantial new construction at the island this year, Woody island, China's military and administrative headquarters in the disputed sea, saw two first-time air deployments that "hint at things to come at the three Spratly Island airbases farther south."
"AMTI earlier noted that the larger hangars built at each of the Spratly airbases could accommodate Y-8s, suggesting their presence at Woody could be a sign of things to come," the report said.