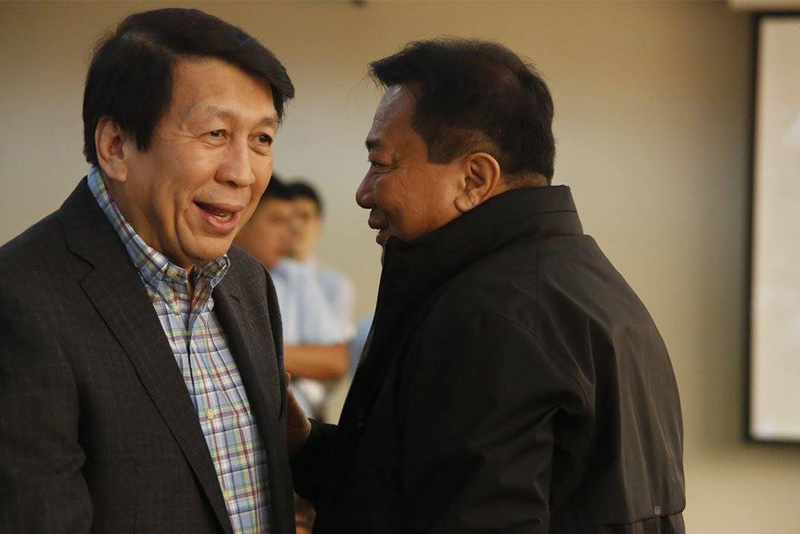 Proponents of House Bill 6604 include Speaker Pantaleon Alvarez and House Majority Leader Rodolfo Fariñas. Biazon staff/Released, File
Lawmakers want 50% off on political ads
MANILA, Philippines — The House of Representatives approved on final reading on Monday night a bill that will regulate the rates of political advertisements on television, radio and print by providing 50 percent discount to candidates and political parties.
Proponents of House Bill 6604 include Speaker Pantaleon Alvarez and House Majority Leader Rodolfo Fariñas.
The bill aims to amend RA 9006, or the Fair Elections Act, for purposes of providing "equal opportunity among qualified candidates to avail" of affordable political advertisements.
"During the campaign period, media outlets shall provide registered political parties and bona fide candidates a discount of 50 percent for political propaganda on television, radio and print," the bill read.
HB 6604 gives to the Commission on Elections the power to regulate the rates of political propaganda and prevent media outlets from increasing rates to more than the average rates charged to regular advertisers one year prior to the election period.
Fariñas compared the rates under RA 9006 wherein media entities are allowed to provide political advertisers a discount rate of 30 percent for TV, 20 percent for radio and 10 percent for print.
To offset the losses from the discounts granted under the law, some media outlets circumvent the provision on discounts by increasing the rates charged for political advertisements by almost 100 percent, Fariñas said.
"This practice by certain media outlets proved too cumbersome for most candidates, who have meager campaign resources to avail of political advertisement in television, radio and print media," he added.
He also said that candidates who have less resources tend to look for campaign donors for the purpose of funding the exorbitant advertisement rates, resulting in indebtedness to the contributors for the duration of their term.
"This could provide an avenue for political corruption wherein politicians would be making decisions benefiting their sponsors while foregoing the interests of the public," he added.