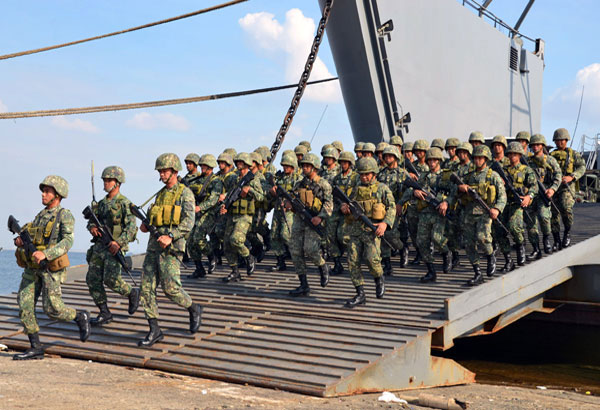 Philippine Marines disembark from a troop transport. File photo
3 Abu Sayyaf killed in clash in Sulu town
ZAMBOANGA CITY, Philippines — Troops of Joint Task Force Sulu killed three Abu Sayyaf militants in a clash in a village of Panamao town, Sulu on Friday.
Brig. Gen. Cirilito Sobejana, JTFS commander, said personnel from Marine Battalion Landing Team 3 engaged around 20 Abu Sayyaf militants under Radulan Sahiron in a firefight in Barangay Suh on Friday afternoon.
The dead militants were identified as Sahiron's brother-in-law Peping Jamalul, Aldi Abtahi — son of Abu Sayyaf sub-leader Amlon Abtahi — and Nelson Rajak.
The ten-minute firefight also left other militants wounded, Sobejana said.
The Marines recovered an M16 rifle and a .45-cal pistol after the clash.