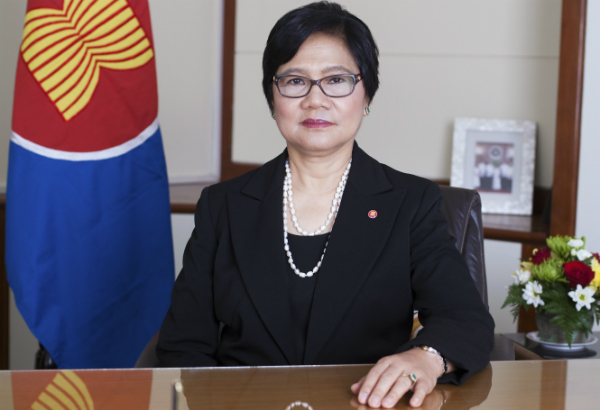 The joint circular was signed by Civil Service Commission chair Alicia Dela Rosa-Bala and Department of Interior and Local Government officer-in-charge Catalino Cuy. ASEAN Secretariat/Flickr, File photo
Local execs to undergo HR training
MANILA, Philippines — Local government officials are now required to undergo training on human resource management and organization development as the Civil Service Commission and the Department of Interior and Local Government on November 24 issued a joint circular launching the Local Executives Program (LEP).
Under Joint Circular No. 1 s. 2017 signed by CSC chairman Alicia Dela Rosa-Bala and DILG officer-in-charge Catalino Cuy, all local executives including governors, mayors, vice governors, vice mayors, sanggunian members, and administrators of the 1,715 provinces, cities and municipalities nationwide, "shall attend and participate" in the LEP.
The joint circular said the LEP is a one-day training course that will feature discussions of "globally-accepted concepts on leadership and strategic HR" management. Civil Service law and rules in the context of local governance will also be among the topics for discussion.
The CSC and DILG said the LEP gives premium to the value of human resource or the people "as strategic partners in achieving the local government agenda" of each local government unit.
According to the joint circular, the program will be administered by the CSC, through its 16 regional offices (CSC RO) nationwide. The schedule of the LEP will be included in the CSC ROs' annual training calendar, but local government units may also request for in-house training.
Meanwhile, the CSC-Civil Service Institute will handle the monitoring and evaluation of the program, while the DILG's Local Government Academy will assist in the evaluation of program's content and delivery and encourage the participation of the local executives.
"This joint circular shall take effect immediately," Bala and Cuy said.