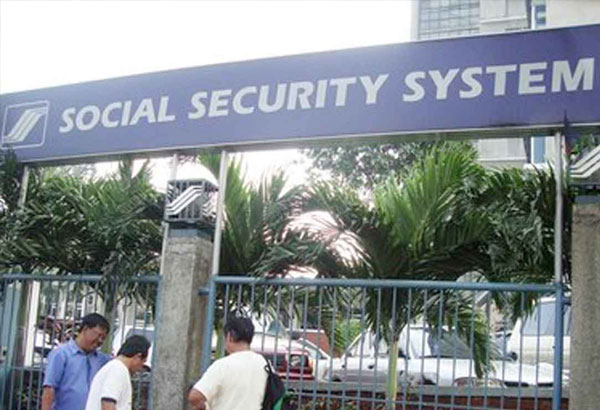 In House Resolution 1433, Eastern Samar Rep. Ben Evardone claimed the stock trading anomalies led to "investments opportunity losses" against the state-run pension fund. File
2 House panels may probe SSS execs over stock trading
MANILA, Philippines — Two committees of the House of Representatives will likely conduct a joint investigation into the Social Security System's multimillion-peso stock trading scandal.
Surigao del Sur Rep. Johnny Pimentel, chairman of the House committee on good government and public accountability, said in a statement yesterday he intends to approve the resolution filed by Bayan Muna Rep. Carlos Zarate seeking a probe into the matter.
"If the resolution filed by Congressman Zarate is referred to the committee, then we are duty-bound to look into the mess," he said, thus joining the scheduled probe of the House committee on banks and financial intermediaries.
The House committee on banks is headed by Eastern Samar Rep. Ben Evardone.
"We've always made it a point to act on every resolution and every privilege speech assigned to the committee," Pimentel said.
Zarate's House Resolution 1434 specifically asked Pimentel's committee to dig deeper into the SSS scandal.
Zarate wanted to inquire into accusations that four SSS executives took advantage of their positions, personally traded in stocks, and made money for themselves while they were managing the pension fund's equity investments.
The four SSS officials – Reginald Candelaria, Rizaldy Capulong, Ernesto Francisco Jr. and George Ongkeko Jr. – who allegedly used their position to engage and personally profit in trading stocks could be liable under the country's Anti-Graft and Corrupt Practices Act (Republic Act 3019).
Candelaria and Ongkeko have resigned.
Citizens Battle Against Corruption party-list Rep. Sherwin Tugna said, "Our people's money could have grown and such amounts could be utilized to pay the increased pensions of our retirees from the private sector."
Tugna, chairman of the House of Representatives' committee on suffrage and electoral reforms, warned that the "apparent insider trading committed by the stockbrokers and the SSS officers could have deleterious effects on our whole system of trading securities and can question the capability of the government to implement laws and regulations."
"A congressional inquiry is warranted so that all acts of malfeasance shall be dealt with accordingly," Tugna said, noting that there may also have been violations to the Securities Regulations Code.
"I believe that Congress, through its oversight powers, should investigate the matter and ensure that the hard earned money of the SSS members were not compromised in this whole fiasco," Tugna stressed.
In House Resolution 1433, Evardone claimed the stock trading anomalies led to "investments opportunity losses" against the state-run pension fund.