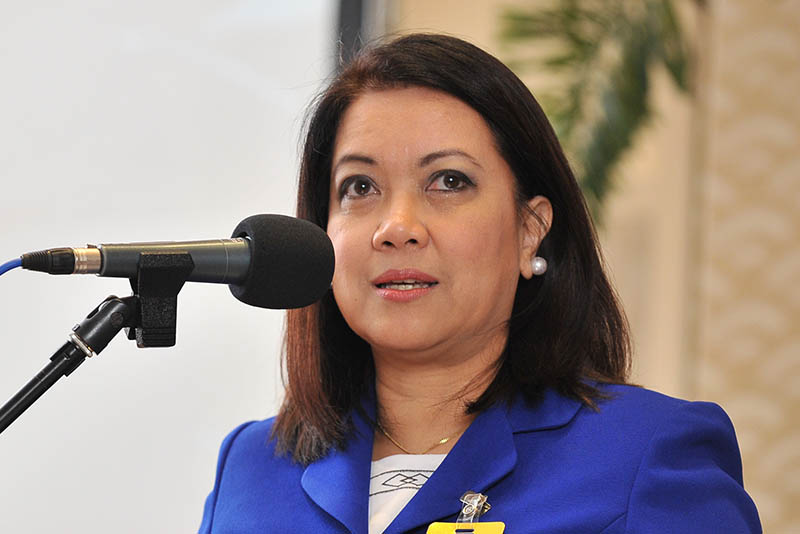 Showing up at the Nov. 22 House justice committee hearing will entirely be up to Chief Justice Ma. Lourdes Sereno, but lawmakers warned that non-appearance may worsen the impeachment complaint filed against her. File
House won't compel Sereno to attend hearings
MANILA, Philippines — Showing up at the Nov. 22 House justice committee hearing will entirely be up to Chief Justice Ma. Lourdes Sereno, but lawmakers warned that non-appearance may worsen the impeachment complaint filed against her.
"The House will not compel her. But it's her loss and I don't think her lawyers will be given the chance to cross-examine the witnesses," cautioned Surigao del Sur Rep. Johnny Pimentel, chairman of the House committee on good government and public accountability.
He explained Sereno's lawyers might not have the right to cross-examine the witnesses, which may include six incumbent Supreme Court justices, pursuant to the Rules of Procedure in Impeachment Proceedings of the House and the 1987 Constitution.
Isabela Rep. Rodito Albano III echoed the same sentiments as he cited the separation of powers between Congress and its co-equal branch – the judiciary, which is headed by Sereno.
"The investigation on the Chief Justice must be made in an orderly fashion to show the public that we are doing it in accordance with law and not to trample her rights," Albano said.
"She has the right to be represented by her counsel because anybody under investigation has a basic right to be represented by counsel," he added.
Speaker Pantaleon Alvarez earlier advised the SC chief to personally attend the hearings and confront her accuser, lawyer Lorenzo Gadon, and other witnesses that allegedly include six Supreme Court justices and two psychiatrists.
Former president Benigno Aquino III appointed Sereno to head the SC when she was only 52. If she remains in power until the mandatory retirement age of 70, she would have served the court 18 years until 2030 and gain the distinction of having served four administrations – 2012 under Aquino, incumbent President Duterte, and those who have yet to be elected in the 2022 and 2028 presidential elections.