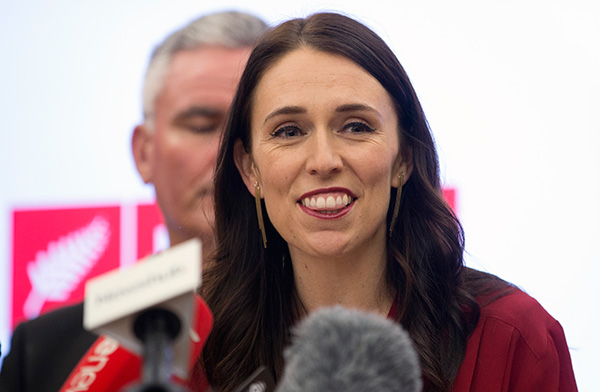 New Zealand Prime Minister Jacinda Ardern wore the barong during last Sunday's gala dinner for the 31st Association of Southeast Asian Nations (ASEAN) Summit and Related Meetings in Manila.Mark Mitchell/New Zealand Herald/AP, File
New Zealand premier finds her barong scratchy
Helen Flores
(The Philippine Star) - November 14, 2017 - 4:00pm
MANILA, Philippines — While others were impressed with her Filipino attire, New Zealand Prime Minister Jacinda Ardern found the barong blouse presented to her as "scratchy and quite starched."
Ardern wore the barong during last Sunday's gala dinner for the 31st Association of Southeast Asian Nations (ASEAN) Summit and Related Meetings in Manila.
In a video posted by Newshub yesterday, the 37-year-old Ardern was seen showing her beige barong to the foreign press, describing it as "scratchy" and "quite starched."
Ardern said the barong was made of pineapple husk. She even allowed a journalist to check the texture of the shirt.
When asked what the shirt made of pineapple husk smelled like, she replied: "I'm not going to sniff the shirt on camera."
Ardern issued the comment before holding a press conference in Manila. She looked elegant in the barong, which she paired with a black below-the-knee skirt.
New Zealand Foreign Minister Winston Peters, who joined Ardern at the press conference, was asked if he also received a barong.
"If I did, I'd regard it as being personal," Peters said in jest.
A journalist commented that the barong smells "very nice."
The barong and Filipiniana attire worn by the leaders and their spouses during the gala dinner were created by Rajo Laurel, Albert Andrada and Randy Ortiz.