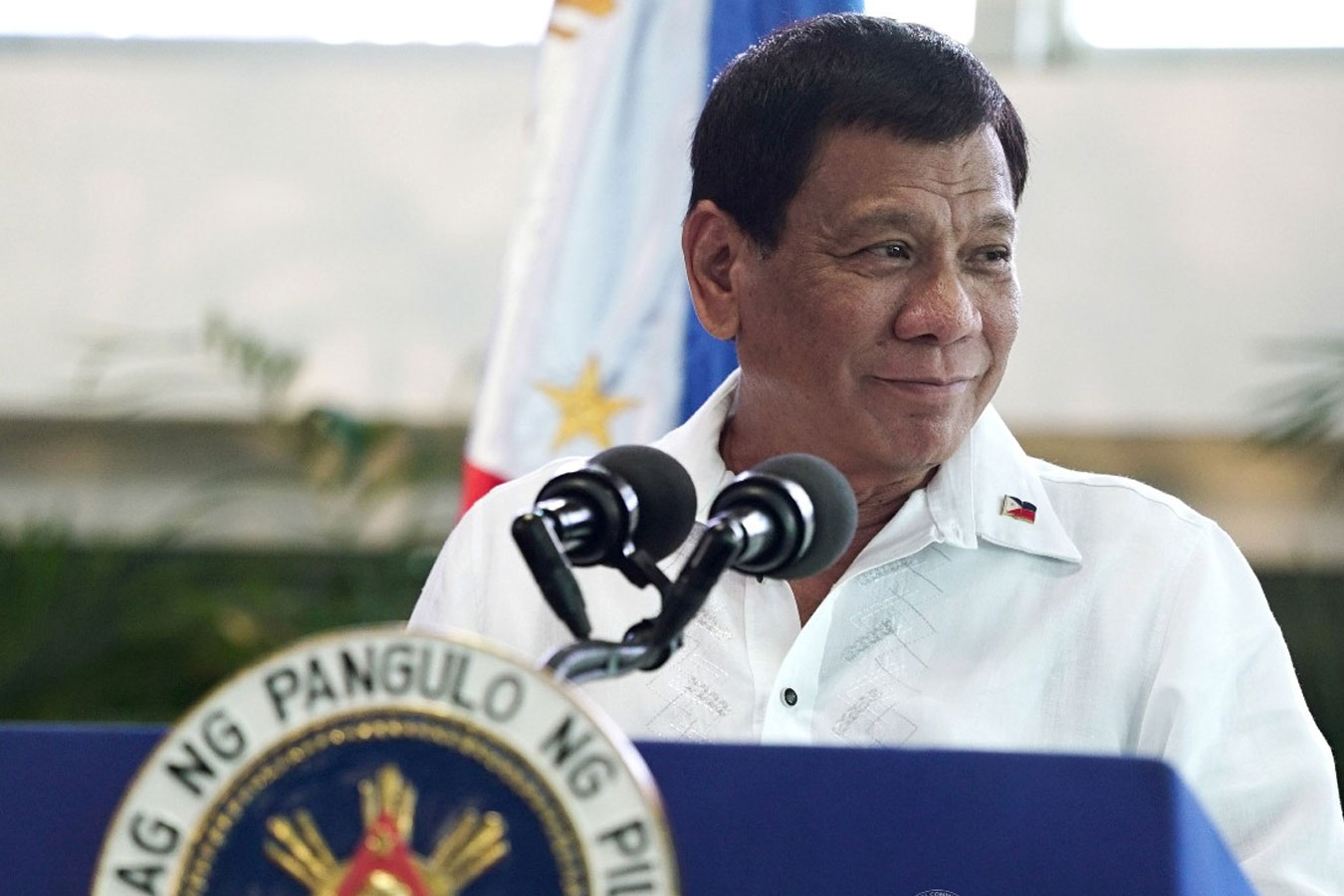 President Rodrigo Duterte said this as he reiterated his stance against illegal drugs that has caused a major stir among human rights activists here and abroad due to over 3,000 drug-related deaths. PCOO
Duterte: I was a killer at age 16
DA NANG — If he killed a man when he was just 16 years old, what more now that he is President of the Philippines?
President Duterte said this as he reiterated his stance against illegal drugs that has caused a major stir among human rights activists here and abroad due to over 3,000 drug-related deaths.
But presidential spokesman Harry Roque Jr. downplayed the Chief Executive's statements.
"I think these were in jest. The President uses colorful language when with Pinoys overseas," Roque said.
Speaking before about a hundred Filipino community members here on Thursday night, Duterte boasted how he fought it out during a brawl when he was still a teenager.
"Rambol dito, rambol doon – at the age of 16, may pinatay na ako. Tao talaga. Rambol. Saksak. Noong 16 years old iyon, nagkatinginan lang. Eh lalo na ngayong presidente na ako. (I stabbed someone during a rumble – I was 16. I killed him. We didn't like how we looked at each other. What more now that I am President)?" he said.
Duterte said he is not backing down from the drug war—a stance he is also poised to show US President Donald Trump whom he would ask to "lay off" when it comes to his administration's drug campaign.
"You f*** with my countrymen, 'di kita papalusutin. Bahala na kayong human rights. Pu**** i**, 'pag ginawa mo sa Pilipino iyan, hihiritan kita. Kulong? Ay sus. Kulong, eh noong teenager ako pasok-labas-pasok ako sa kulungan. (I won't let up on you. I don't care about human rights. If you do in the Filipino, I will get back at you. While a teenager I went in and out of prison)," he added.
Duterte is known to be sarcastic to his critics, especially when it comes to the drug war.
He is also known to tell his audience how he has ordered criminals killed, but he would later backtrack when these claims become controversial.
'Killer' jokes
Esquire magazine quoted Duterte as saying in an interview before he became president that he "maybe" stabbed someone to death when he was 17 years old, in what may be a reference to the incident described here.
In an election campaign rally Duterte also said he was expelled from college for shooting a fellow student who was insulting him. The victim reportedly lived.
Duterte's aides have repeatedly told journalists not to believe everything the President says, cautioning that he often jokes or indulges in "hyperbole."
Duterte's latest comments come ahead of him hosting US President Donald Trump and other leaders for the Association of Southeast Asian Nations summit. – AFP