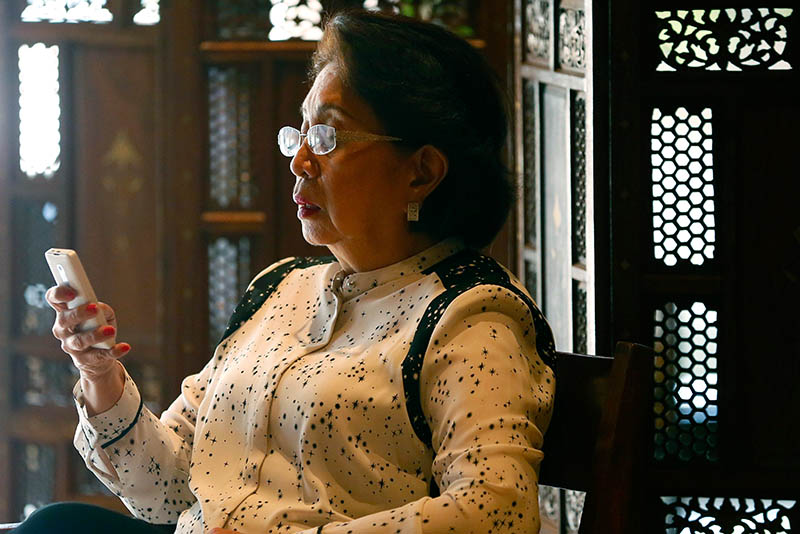 An impeachment complaint is being readied against Ombudsman Conchita Carpio-Morales from known supporters of President Rodrigo Duterte. AP File Photo
Pro-Duterte group to file impeachment raps against Ombudsman
(philstar.com) - November 3, 2017 - 11:01am
MANILA, Philippines — The pro-Duterte group Volunteers against Crime and Corruption announced that they are readying an impeachment complaint against Ombudsman Conchita Caprio-Morales.
An advanced copy of the complaint was sent to members of the media on Friday. They intend to file the impeachment complaint on November 20, upon the opening of the House of Representatives.
In early October, Duterte threatened to file an impeachment complaint against Morales over the alleged illegally obtained documents on his bank transactions.
READ: Duterte to file impeach rap against ombudsman
The firebrand leader accused the Ombudsman of being in a "conspiracy" to oust him in the office, but Morales only replied that she will "stand her ground" and will not be cowed since she has "nothing to hide."
"Sorry, Mr. President but this office shall not be intimidated," Morales also said.
In their 95-page complaint, the anti-crime group accused Morales of acting "in a manner contrary to her trust, to the manifest injury of the Filipino people, including Government; hence, unworthy and undeserving of the office."
Signing as complainants are relatives of the "SAF 44," Tanggulang Demokrasya Inc., Vanguard of the Philippine Constitution Inc., provincial governor Roel Degamo, lawyer Al Vitangcol, Juan Rana and lawyer Jacinto "Jing" Paras.
The complainants also pointed out that Morales should be held accountable for "spreading vicious lies against the President in order to undermine the presidency and the Anti-Money Laundering Council (AMLC)."
They claimed that Morales betrayed public trust for conspiring with Overall Deputy Ombudsman Melchor Carandang when the latter allegedly divulged information on the bank transaction records of President Rodrigo Duterte.
READ: Official on Duterte's bank records: There were millions