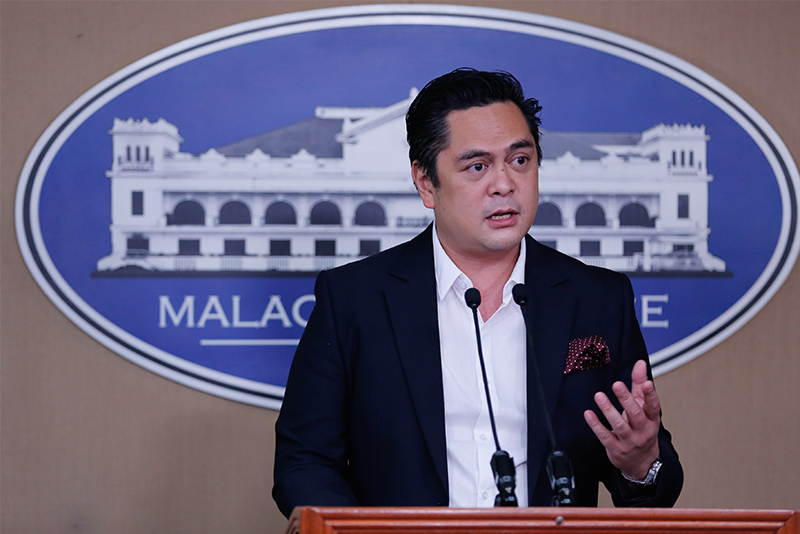 Although the country is ranked fifth among countries with the highest record of impunity in the killing of journalists over the last 10 years, Communications Secretary Martin Andanar stressed that the Chief Executive formed the Presidential Task Force on Media Security barely four months after assuming office. PPD/File
Government addressing impunity — Palace
MANILA, Philippines — Malacañang has assured the public that the Duterte administration is pro-active in addressing concerns over the killing of journalists in the Philippines
Although the country is ranked fifth among countries with the highest record of impunity in the killing of journalists over the last 10 years, Communications Secretary Martin Andanar stressed that the Chief Executive formed the Presidential Task Force on Media Security barely four months after assuming office.
The group is tasked to investigate new cases of media killings and has accounted for three cases since President Duterte signed Administrative Order 1, which created it on Oct. 11, 2016.
Andanar argued that "the bulk of journalist killings cited in the Committee to Protect Journalists (CPJ) report are comprised of the victims of the 2009 Maguindanao massacre," referring to the Nov. 23, 2009 killing of 58 people, including 34 journalists, in Ampatuan town, Maguindanao province.
He added that Duterte, in his first State of the Nation Address (SONA), stated that the government does not condone violence and repression of media.
"That is why he signed his first administrative order creating the Presidential Task Force on Media Security, with its mandate to protect the life, liberty and security of media workers and their families," Andanar explained.
He gave assurances that the task force is constantly monitoring, following up and providing legal assistance to family members of victims.
"With the enumerable contributions of our task force, partners in media security or member-agencies and media observers, the Philippines jumped from number 138 in 2016 to 127 in the 2017 World Press Index released by Reporters without Borders," Andanar pointed out.
The Impunity Index is published to mark Nov. 2 as an international day to end impunity for crimes against journalists, as declared by the United Nations General Assembly.
It calculates the number of unsolved murders over a 10-year period as a percentage of each country's population.