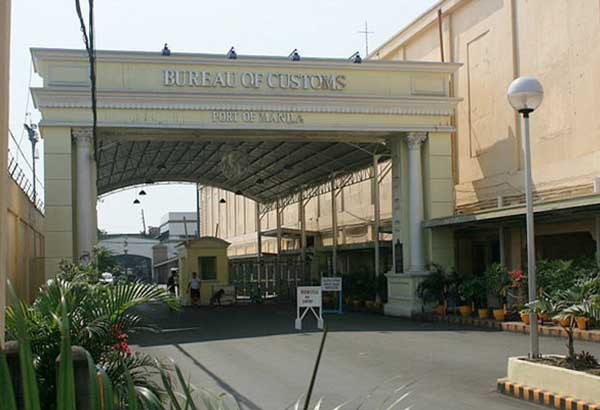 The Department of Finance has intensified its efforts to weed out corrupt personnel under its umbrella through a lifestyle check on its officials and employees, particularly in the Bureau of Internal Revenue and the Bureau of Customs. File
Lifestyle checks on for BIR, BOC officials
MANILA, Philippines — The Department of Finance has intensified its efforts to weed out corrupt personnel under its umbrella through a lifestyle check on its officials and employees, particularly in the Bureau of Internal Revenue (BIR) and the Bureau of Customs (BOC).
In an interview Friday night, Finance undersecretary Bayani Agabin said the Revenue Integrity Protection Service (RIPS), the anti-corruption arm of the DOF, is investigating officials and employees under the department and its attached agencies.
The RIPS is looking deeper into the statements of assets, liabilities and net worth (SALNs) of officials and employees to verify if they are living within their means or to find out if they have hidden wealth.
"What we do is we look up the SALNs of everyone under our umbrella — those are BOC, BIR, (Bureau of Local Government Finance), (Securities and Exchange Commissioner), (Insurance Commission) and all treasurers and then compare them, look at the trend," Agabin told reporters.
He also bared that upon investigation, some personnel were found to have inconsistencies in their SALNs or are not declaring some properties and assets.
"Some are, let's say, earning P20,000 a month, but you can see year-on-year there's a big jump in their SALN. Then, we also have authority to ask for certificates of titles in their name. We discovered that they do not declare in their SALN some properties," Agabin added.
The investigations were conducted based on the complaints and anonymous tips received by the RIPS as well as news articles citing alleged hidden wealth of their employees, according to Agabin.
About five officials have been recommended for dismissal recently after the RIPS conducted a lifestyle check.
The investigation has also flagged some high-ranking officials within the DOF and its attached agencies, but Agabin declined to name them pending the completion of the investigation.
"(There are) a couple (of high-ranking officials). We cannot tell you until we file. (For) me personally, it's better the higher the rank because others might say we're targeting only those in the lower level," he added.
Agabain also said that if the DOF finds enough evidence against these employees, the agency has to file a case either with the Office of the Ombudsman or the Civil Service Commission.
Fighting corruption is one of President Duterte's campaign promises.
In line with this, Finance Secretary Carlos Dominguez III earlier ordered its attached agencies, particularly the BIR and the BOC, to intensify its efforts to flush out corrupt officials.
Recently, Customs Commissioner Isidro Lapeña assured that BOC officials and employees would be subject to lifestyle checks amid corruption allegations being thrown at the bureau in light of the issue on the P6.4-billion shabu smuggled into the country.