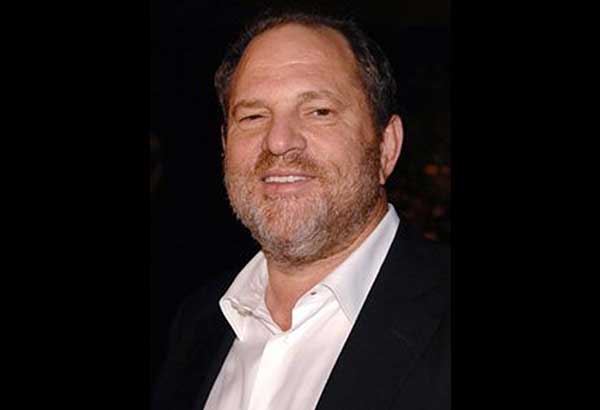 Weinstein entering sex addiction rehab
(The Philippine Star) - October 13, 2017 - 4:00pm
MANILA, Philippines — Seeking a second chance, Hollywood film mogul Harvey Weinstein is reportedly seeking treatment for sex addiction at a center in Arizona, according to a Huffington Post report.
But compulsive sexual behavior is different from violating consent or assault, the report said, quoting health experts.
"All I'm asking is let me take a leave of absence and get into heavy therapy and counseling. Whether it be in a facility or somewhere else, allow me to resurrect myself with a second chance," Weinstein reportedly wrote. "A lot of the allegations are false as you know, but given therapy and counseling as other people have done, I think I'd be able to get there."
Over 20 allegations of sexual misconduct, harassment and assault have surfaced against Weinstein.
Earlier this week, emails leaked saying that "the film executive begged CEOs and other moguls to stand by his side" before he was fired at The Weinstein Co.
He reportedly promised to get mental health treatment as a form of contrition.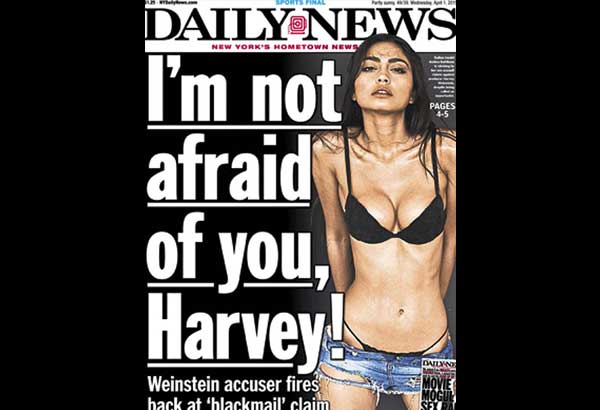 WHISTLE­BLOWER: Filipino-Italian model Ambra Battilana Gutierrez appears on the front page of The New York Daily News after accusing movie mogul Harvey Weinstein of sexual harassment back in 2015. It took another two years before Weinstein's sexual misconduct blew up into a scandal that rocked Hollywood.
Whether Weinstein, 65, has a diagnosable disorder remains to be seen, the HuffPost said.
"While risky or damaging sexual behaviors are certainly treatable mental health issues, sex addiction alone isn't a classifiable mental health disorder," said Kathryn Stamoulis, a licensed mental health counselor who specializes in women's issues.
Stamoulis told HuffPost that turning to therapy as a remedy for criminal behavior can send the wrong message about psychological support.
"An openness to seeking therapy is vital for people who have engaged in sexual harassment in order to transform their conduct, but it shouldn't be used as a sole form of retribution for a person's actions," she said.
"Therapy is important for a sexual harasser because it is the best chance for them to stop their destructive behavior," she added.
"Through therapy, a harasser is confronted, in a way that is non-judgmental, with the truth of the harm of their actions.
"However, that does not mean that the person should automatically be forgiven for egregious or criminal behavior," she added.
Chris Samuels, director of the Sexual Addiction Treatment and Training Institute in New York, explained that sexual misconduct and sex addiction can occur simultaneously, but these are two different issues.
"The perpetrator (of sexual misconduct) is opportunistic, often motivated by power dynamics and often self-justifying and remorseless," she said.