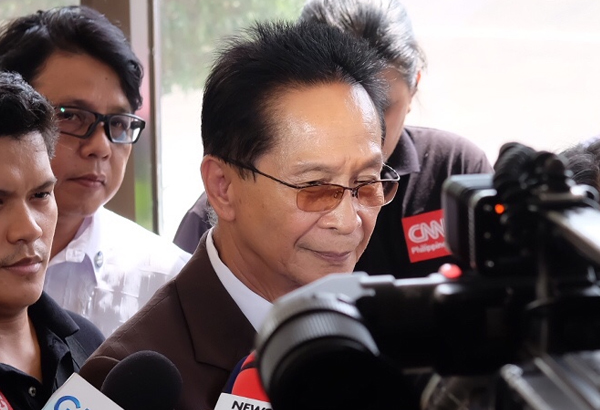 "I agree with the statement of Mayor Sara questioning the basis of the lifestyle check," Panelo said. File
Panelo: Lifestyle check on Paolo, Mans based on rumor
MANILA, Philippines — Presidential legal counsel Salvador Panelo yesterday agreed with Davao City Mayor Sara Duterte that the Senate Blue Ribbon committee's recommendation for a lifestyle check on her husband Manases Carpio was unreasonable.
"I agree with the statement of Mayor Sara questioning the basis of the lifestyle check," Panelo said.
The Blue Ribbon committee chaired by Sen. Richard Gordon recommended a lifestyle check on Carpio and the President's son Vice Mayor Paolo Duterte after they were accused of involvement in shabu smuggling at the Bureau of Customs (BOC).
"No evidence was established to connect the two to the smuggling of drugs or other contraband," the Blue Ribbon draft report declared.
But it requested the National Bureau of Investigation to conduct a lifestyle check on Paolo and Carpio.
"Why conduct a lifestyle check based on rumors?" Panelo asked.
Panelo said the Davao mayor welcomed the lifestyle check on her husband because the latter did nothing wrong.
If the recommendation makes it to the final report, Mayor Duterte said it would be unreasonable as it is based on rumors of Customs fixer Mark Taguba and Sen. Antonio Trillanes IV's statements.
"Be that as it may, I'd like to reiterate that I welcome the investigation by the ombudsman since this will allow us to answer accusations and I also welcome a lifestyle check on my husband so that the issue is put to rest," she said.
The committee found businessman Richard Tan as the one allegedly responsible for the 604-kilogram shabu shipment that was smuggled into the country from China.
Carpio and Paolo were tagged by Trillanes and Taguba in the alleged corruption at the BOC.