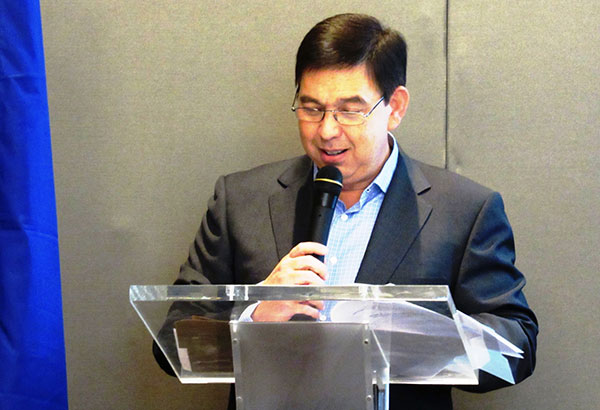 Recto said one post-budget enactment document the government can publish is a catalogue of performance guarantees issued by agencies, from how fast travellers should exit airport immigration queues to police response time. ralphrecto.ph
Recto wants performance guarantees in 2018 budget
Paolo Romero
(The Philippine Star) - October 1, 2017 - 4:00pm
MANILA, Philippines — The proposed P3.7-trillion national budget for 2018 will be reported out in plenary this week and Senate President Ralph Recto wants agencies to put "performance guarantees" to make sure they deliver timely services to Filipinos.
Sen. Loren Legarda, chair of the Senate finance committee, is expected to sponsor for plenary approval the proposed national budget on Thursday or before Congress goes on a break next week.
Recto said one post-budget enactment document the government can publish is a catalogue of performance guarantees issued by agencies, from how fast travellers should exit airport immigration queues to police response time.
He said a name for this handy compilation of agency "promissory notes" is the BOSS or Booklet of Service Speed.
He said these performance indicators are included in the national budget, part of reforms, which link funds given to an agency to a set of promised outcomes.
"Every peso in the budget should be matched by performance," he added.
Among the "performance guarantees" embedded in next year's national budget are "the maximum seven-minute response time of firemen to all distress calls and the Philippine National Police vow to respond within 15 minutes to all calls for assistance."
One particular interest to residents of Metro Manila, Recto said, is the guarantee by the Metropolitan Manila Development Authority that road traffic obstructions will be cleared within 15 minutes and for floodwaters to substantially recede within 20 minutes.
The Bureau of Immigration has also promised "a gone in 40 seconds rule" in immigration exit and entry queues.
In the case of passports, of which 3.1 million will be issued next year, the Department of Foreign Affairs has promised that these will be issued within the prescribed period.