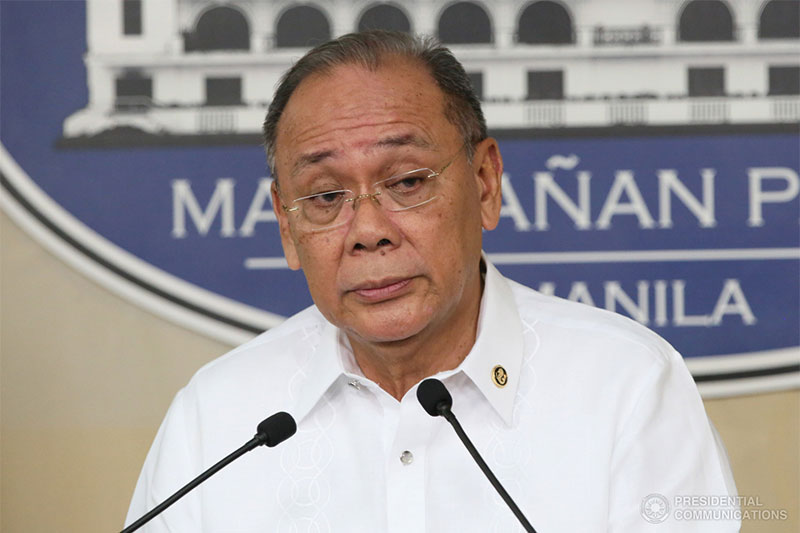 "The sad reality, however, is that the Ombudsman is not exempt from allegations of corruption, which the President said, need to be investigated," presidential spokesperson Ernesto Abella said in a statement. PPD
Palace: Ombudsman should be open to investigations
(philstar.com) - September 30, 2017 - 6:58am
MANILA, Philippines — The Office of the Ombudsman is not safe from corruption allegations, thus it must be open to investigations, Malacañang said on Saturday, a day after President Rodrigo Duterte threatened to jail Ombudsman officials evading probe.
"The sad reality, however, is that the Ombudsman is not exempt from allegations of corruption, which the President said, need to be investigated," presidential spokesperson Ernesto Abella said in a statement.
"The Ombudsman should be open to any probe that would check into alleged corrupt practices amongst its officials and employees to underscore that there are no sacred cows in the government," he added.
Duterte earlier said he would form a commission that would look into allegations of anomalies and "partiality" in the anti-graft agency.
This was after the Ombudsman, acting on a plunder case filed by Sen. Antonio Trillanes IV, announced that it was launching a fact-finding probe into the alleged billions that Duterte's family supposedly owned.
In a televised interview on Friday, the firebrand leader threatened the officials at the Ombudsman with military arrest if they ignore court summons.
READ: Duterte threatens to arrest Ombudsman officials dodging probe
"Pag hindi ka sumipot doon sa commission na 'yun, if I do not have the subpoena powers, then I will apply for a subpoena powers from the courts... I will order the police and the military to arrest you. 'Yan lang ang paraan eh," he said.
The Office of the Ombudsman also on Friday said it would not yield to intimidation as it vowed to continue its probe into the chief executive's alleged clandestine wealth.
"If the president has nothing to hide, he has nothing to fear," it said.
The president is immune from suit while in office, but he can be investigated in a criminal case.
Ombudsman Conchita Carpio-Morales has inhibited herself from acting on any case filed against the first family. Duterte's daughter, Davao City Mayor Sara Duterte, is married to Morales' nephew, lawyer Manases Carpio.
RELATED: Refusing to be intimated, Ombudsman says probe into Duterte wealth to continue
In a statement, Abdiel Dan Elijah Fajardo, president of the Integrated Bar of the Philippines, did not name Duterte but urged public officials not to be "onion-skinned" after the president bared his plan to have the Ombudsman investigated by a new commission.
Fajardo said the "creation of another body either by executive issuance or by an act of Congress" may be a violation of the Constitution.