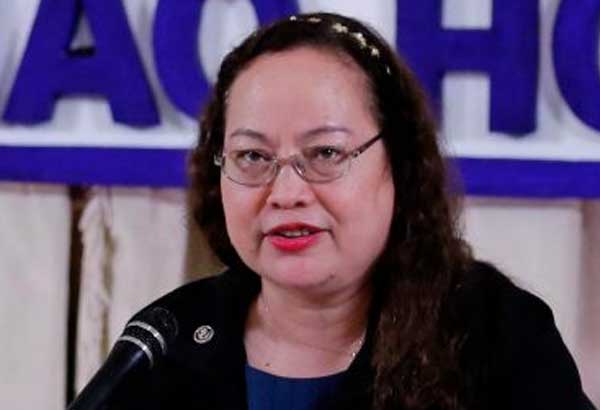 "We are for making it available for restricted and highly regulated medical use like what we have for morphine and other highly addictive drugs," Ubial said when asked for comment on the development at the House on Tuesday. PCOO/Released
Ubial backs OK of medical marijuana bill
MANILA, Philippines — Health Secretary Paulyn Ubial yesterday supported the endorsement of the medical marijuana bill by the House of Representatives' committee on health.
"We are for making it available for restricted and highly regulated medical use like what we have for morphine and other highly addictive drugs," Ubial said when asked for comment on the development at the House on Tuesday.
Marijuana is among the prohibited substances under the Dangerous Drugs Act but the House committee had endorsed a bill allowing its use for medical purposes.
The committee reasoned out that marijuana, or cannabis, has been confirmed to have beneficial and therapeutic uses for some conditions, including cachexia or wasting syndrome; severe and chronic pain; severe nausea; seizures, including but not limited to those characteristic of epilepsy; and severe and persistent muscle spasms, including but not limited to those associated with multiple sclerosis.
The Philippine Cannabis Compassion Society (PCCS) welcomed the House move, saying the bill "ensures that legitimate patients will be given adequate access to affordable quality medical cannabis."