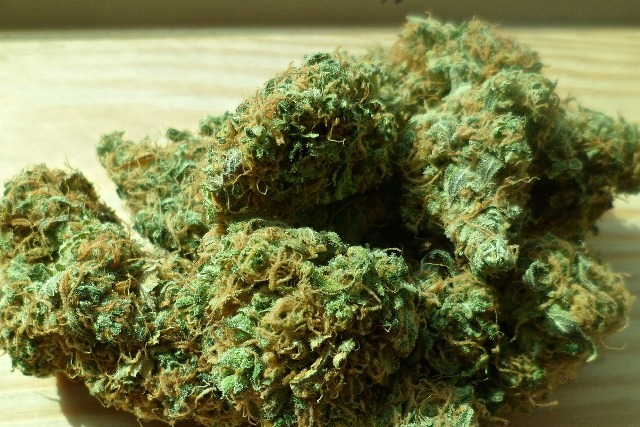 The House committee on health unanimously endorsed the controversial House Bill 180 or the proposed Philippine Compassionate Medical Cannabis Act. CC/Chuck Herrera
House panel favors medical marijuana bill
MANILA, Philippines — A House committee on Tuesday approved a bill that seeks to legalize and regulate medical use of cannabis commonly known as marijuana or Indian hemp.
The House committee on health unanimously endorsed the controversial House Bill 180 or the proposed Philippine Compassionate Medical Cannabis Act after consultation with patients, advocacy groups, healthcare practitioners and experts in the regulation of controlled substances for medical use.
The bill is authored by Isabela 1st District Rep. Rodolfo Albano III.
Under HB 180, usage of marijuana to treat debilitating medical conditions would be allowed for medication purposes only.
Republic Act 9165 or the Comprehensive Drugs Act of 2002, however, classifies cannabis as among the prohibited drugs.
Possession of ten grams or more of marijuana resin or marijuana resin oil or 500 grams or more of marijuana may incur a penalty of life imprisonment to death and a fine ranging from P500,000 to P10 million.
Albano wants to establish Medical Cannabis Compassionate Centers licensed by the Department of Health based in DOH-retained hospitals, specialty hospitals and private tertiary hospitals. These centers are eyed to "sell, supply, and dispense cannabis to qualified patients or their caregivers through a pharmacist with an S3 license issued by the Philippine Drug Enforcement Agency."
The measure also seeks to create DOH-licensed Medical Cannabis Research and Safety Compliance Facilities "to conduct scientific and medical research on the medical use of cannabis and provides testing services for its potency and contaminants."
The proposed bill stated that only employees or agents could access the said facilities and perform tests on cannabis.
The measure requires qualified medical patients to be issued identification cards by DOH verified by the physician whom they have a bona fide relationship. DOH is also expected to provide training for medical cannabis physicians.
According to the Michigan Medical Marijuana Association, cannabis cures and causes relief to the following conditions:
asthma
glaucoma
tumors
nausea relief (AIDS, cancer therapy, sea sickness)
epilepsy
multiple sclerosis
back pain
muscle spasms
arthritis
herpes
and rheumatism, among several others